We currently live in a time of uncertainty. Between shortages of resources, climate change, the re-emergence of right-wing populism and #MeToo, the world is often a difficult and complex place to navigate. However, thanks to social media it is easier than ever to follow the efforts and activism of people who are trying to make the world a better place to live in. Be it for social, political or environmental reasons, Instagram, Twitter and Facebook have allowed us to keep up to date – almost to the minute – with those who are out there making changes.  
It is not just politicians, celebrities and royalty who are promoting worthy causes and issues, young people are on the frontline too. Here is a list of the most important young activists that you should be following right now.  
Greta Thunberg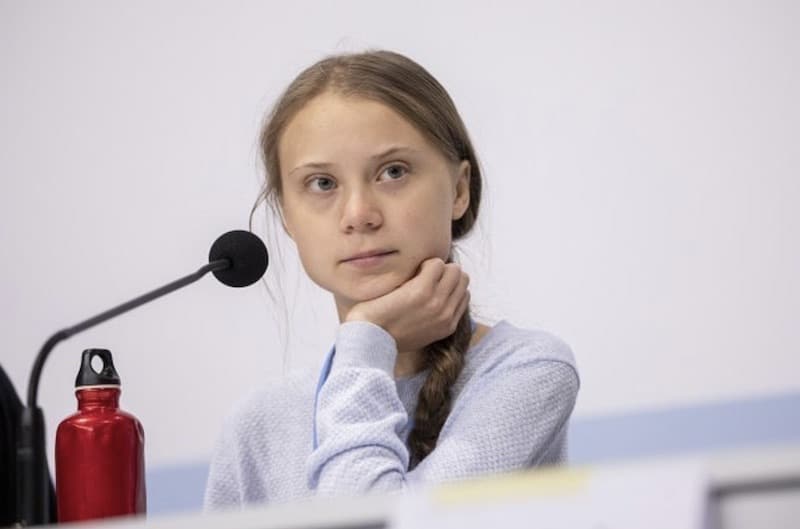 Perhaps one of the most famous of all modern young activists, Greta Thunberg has made waves across the world for her no-nonsense approach to environmental activism.  
Thunberg first came to attention in 2018 at 15 years old when she used to spend her school days outside the Swedish parliament protesting climate change. She called for the Swedish government, and governments around the world, to take on stronger measures to combat climate change and pollution. These protests led to a worldwide 'school strike' with students all over the world skipping school in order to call for stronger environmental action. The 'Thunberg effect', as it has been called, has been felt all around the world with millions of people turning to her as a world leader in climate change prevention. 
Since her rise to prominence, Thunberg has been featured on the cover of Time magazine, as well as them naming her one of the most influential people in the world. She is also the youngest Time 'Person Of The Year' as well as the youngest addressee of the UN Climate Action Summit.  
Perhaps what is most recognisable in Thunberg's activism is her no-nonsense approach. Thunberg has come under fire from critics for her refusal to smile during interviews, summits and speeches. Thunberg's approach is an important reminder that it is what we do and say that is more important that how approachable we may look, an especially important message for young girls who will, at some point, be told to 'smile' and look 'pretty'.    
Little Miss Flint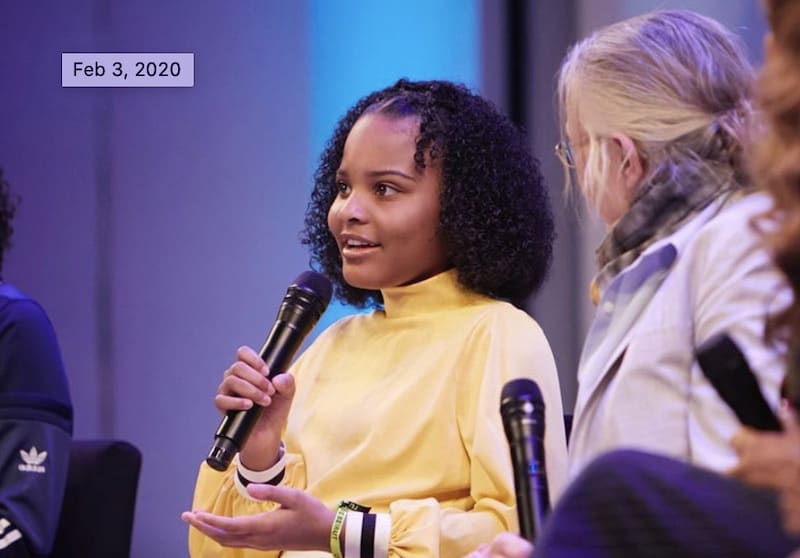 Amariyanna Copeny, or 'Little Miss Flint', is a young activist from Flint, Michigan who is best known for raising awareness of the federal state of emergency because of Flint's on-going water-crisis.  
Flint is a city located along the Flint River, around 70miles north-west of Detroit. In April 2014 the city's water supply was changed from Lake Huron and the Detroit River to the Flint River. However, officials failed to apply corrosion inhibitors to the new water supply, meaning that lead was leached into the water supply of which reaches over 100,000 people. This exposed residents to extremely high levels of lead in their drinking water and, as a result, lead poisoning. Alongside this, the change in water supply also caused a breakout in Legionnaires' disease which killed 12 people.  
Copeny became the face of the Flint Water Crisis at just 8 years old when she wrote a letter to then-President Barack Obama, in order to draw attention to the on-going issues in Flint. Since 2017 Copeny has become a national figure not just for Flint but for issues pertaining to unprivileged children and communities across the country. Copney has raised money and supplies for these communities, including Easter baskets, school supplies and bottled water.  
Since 2017 Copeny has raised $350,000 towards Flint's recovery from the water-crisis, distributed over 500,000 bottles of water to those effected and filled over 15,000 backpacks with school supplies for underprivileged children.   
Helena Gualinga
Helena Gualinga is a 17-year-old climate and human rights activist from Ecuador who campaigns for rights of indigenous communities, groups who are by climate change often in hidden and repressed ways. 
Gualinga's activism arose from the conflicts she has witnessed her entire life between her community in Sarayaku, oil companies and the government, each of who enter her community's territory without permission. Government supported oil companies pose a threat to Gualinga's community's way of life and the fragile nature of the Amazon rainforest, for they want to drill for oil regardless of what the local community wishes for.    
The work of Gualinga joins together environmental activism and social justice. Her work provides a voice for indigenous communities who are often ignored, or silenced, by traditional activism. In her own words Gualinga describes how: 'What got me into environmental activism was just living and growing up in the community […] It's about my home. It's about my people. It's about my family'.    
In 2019 whilst the UN Climate Action Summit was taking place, Gualinga was outside protesting climate change with many other young people. She held up a sign that read 'INDIGENOUS BLOOD NOT A SINGLE DROP MORE'. 
Malala Yousafzai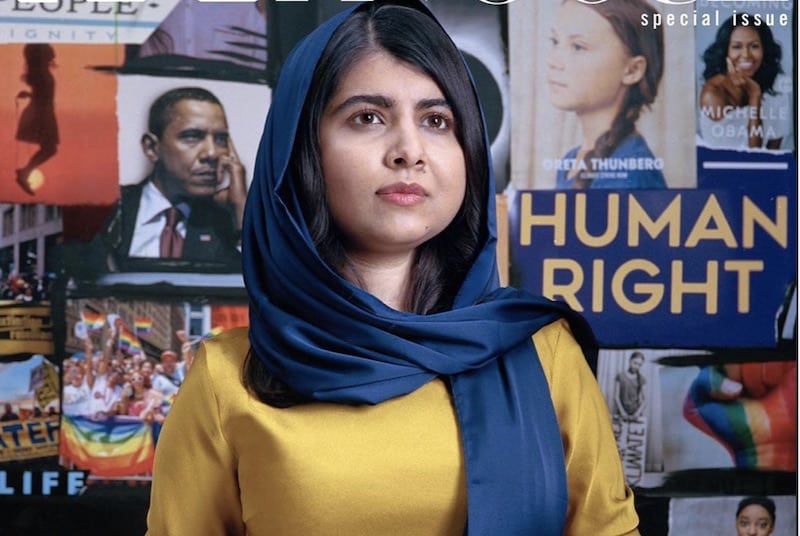 Malala's rose to fame as an advocate for girl's education, women's rights and peace. At age just 15 Malala was riding the school bus with her friends and was shot in the head by the Taliban, for campaigning for girl's right to education. Simply, she was shot because she believed that women and girls should know how to read, write and do maths.  
However, she lived to tell the tale and went on to create the Malala Fund, co-author the international bestseller I Am Malala, be the subject of Oscar short-listed documentary He Named Me Malala, receive the Nobel Peace Prize, give a speech at the United Nations and then get into Oxford.   
Yousafzai is famous world over for her activism and dedication to education. The attempt on her life not holding her back but, if anything, it only empowered her beliefs further.