The body positivity movement comes, quite literally, in all shapes, sizes, colours and genders. Rooted in fat acceptance, the social movement seeks to challenge the way in which unrealistic beauty standards in society pit you against your own body. Instead, it encourages you to accept your body as it is, as well as all the changes that may come to it. Loving yourself in every way possible is a radical and, often, difficult thing for us to do. Here, I will showcase seven body positivity influencers who are making waves in the world by encouraging us to love ourselves unconditionally and challenge the images, products and beliefs we are sold. They are people who you need on your feed immediately.  
Body Positivity Influencers
With her brightly coloured hair and pastel aesthetic Crabbe is a blogger who passionately discusses fatphobia, diet culture and body confidence. She is also an author who penned the book Body Positive Power which aims to help you 'stop dieting' and 'make peace with your body and live'.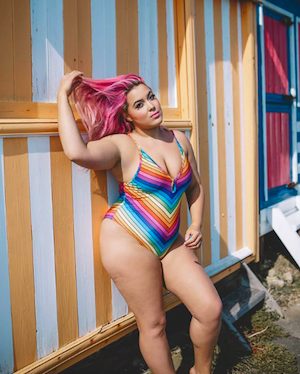 Harlow is a fashion model and spokesperson for the skin condition vitiligo, for which she has. Vitiligo is a long-term condition which is caused by a lack of melanin, resulting in pale patches developing on the skin.  
First discovered by Tyra Banks on Instagram, Harlow was subsequently a contestant on the 2014 series of America's Next Top Model. Since her appearance on the fashion show, Harlow has made waves in the industry and has appeared in multiple high-profile magazines and on several runways. She is an example of how our uniqueness is not a source of shame but, instead, a source of inspiration, power and beauty.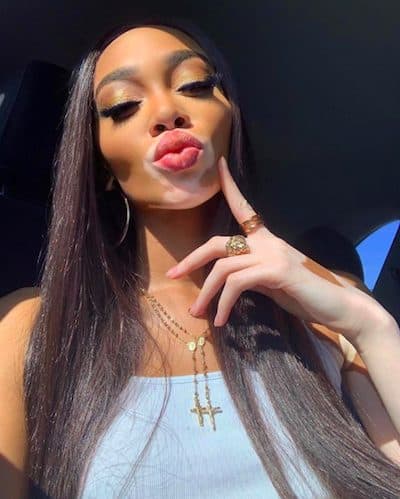 Hagen is a Danish comedian who also campaigns for fat acceptance. As a comedian Hagen been nominated for, and has won, a number of awards including Danish Comedian of the Year in 2016. Hagen is extremely vocal about preferring to use the word 'fat liberation' in comparison to body positivity because we need to point 'a finger at the perpetrators […] The corporations that teach us all to hate ourselves, that make money off of eight-year-old girls trying to lose weight'.  
Hagen is also authored the book Happy Fat in which she shares how to remove 'fatphobic influences' and 'self-acceptance in a world where judgement and discrimination are rife'.   
Barber is an Australian comedian who parodies celebrity photoshoots and Instagram posts by recreating them in a completely real-life way. Her 'fails' copy the images but without all the added photoshop and unrealistic perfection.  
Celeste Barber would be a completely hilarious addition to your timeline. More importantly, though, she serves as an important reminder that celebrity photoshoots create unrealistic beauty standards which simply create undue pressure and stress on women.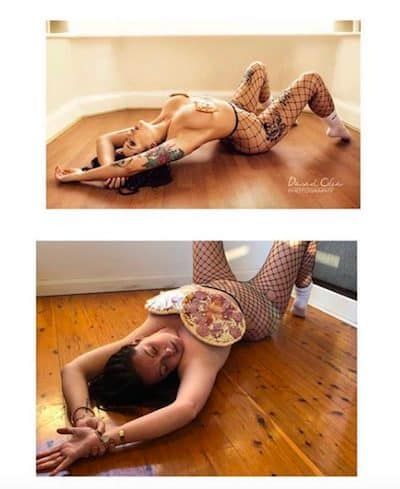 In 2013 Holiday started the #effyourbeautystandards trend on instagram, a viral movement which called for people to defy, and redefine, traditional beauty standards. A list on body positivity simply wouldn't be complete without her.  
Holliday describes herself as a 'body positivity activist' who seeks to challenge the way we view the word 'fat'. Speaking to Parade in 2014 she described fat as a 'trigger' word which 'if you use it often enough, it simply describes another one of your qualities'.  
Thrope is a Welsh blogger who shares her love of travel, fashion and style – with an emphasis on plus size fashion – with her huge following. Her blog is simple, sleek and fashion forward, emphasising a place for women of every size in fashion. Thrope's hard work and dedication to plus-size fashion has seen her featured in a string of high fashion magazines including Cosmopolitan, Elle, Look and Vogue. Alongside running her blog Thrope also hosts her own podcast called The Confidence Corner.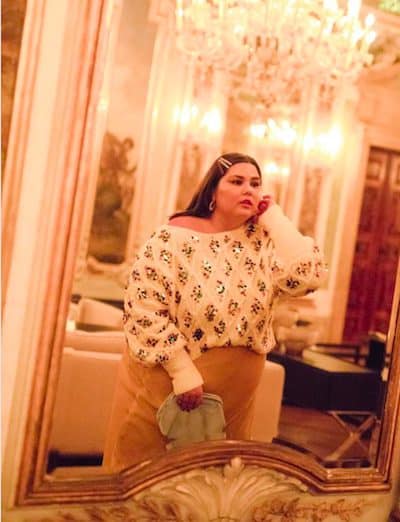 Kaur is a model who is well known around the world for embracing her signature beard. Kaur was twelve when she was diagnosed with polycystic ovary syndrome, one of the symptoms of this condition is the ability to grow excessive body hair. This being the reason Kaur is able to grow a full beard.  
Kaur uses her social media platforms as a force of good, by discussing a range of issues from cyberbully to body positivity and gender stereotypes.