Gang, we've got some big news! We're thrilled to announce that the Hormona app is global! Yes, women all over the world can now get hold of our incredible app and all of its unique and amazing features. Welcome to the future of living in balance with your hormones!
Why track your hormones?
Hormones are responsible for almost every process and system of your body. And as way too many women will attest, when things start to go wrong, they really go wrong. Hormone imbalances can cause a wide and varied range of symptoms that often seem completely unrelated. But they almost always are related. Erratic periods to mood swings, weight gain and loss, infertility, appetite changes, and hair loss are just some of the results of hormonal issues.
Now, as you probably already know, we're all about tracking at Hormona. Knowing what's going on with your hormones is an integral part of your wellbeing. And we firmly believe that tracking should be an integral part of everyone's everyday self-care routine. Which is why our app comes loaded with our powerful tracking tool.
Tracking your hormones is about much more than tracking your menstrual cycle, although, of course, PMS and periods are part and parcel of your hormones. So, with that in mind, the Hormona app is set up for daily tracking, covering dozens of symptoms from sleep and sex, to cravings and exercise. It's fully customizable so you'll see the symptoms most relevant to you first, and lots of the symptoms can be rated for severity. There's also a notes section, where you can add or record anything you need to.
There is, of course, a period log, where you can record your period and PMS symptoms and dates. But we don't just believe in tracking your bad days. We also firmly believe in recording — and celebrating — your good days as well. Sleeping great right now? We've got you. Feeling fantastic today? We've got that, too.
The Hormona app: More than tracking
Sounds amazing, right? Well, it gets better! The Hormona app doesn't just help you track your symptoms. It also analyzes your cycle and all of the data you record. That's how we can predict the dates of your next cycle, how long it's likely to be, and what symptoms you're probably going to experience and when!
We'll also show you trends from your cycle and symptom analysis, including the frequency and severity of your symptoms, how long your cycles and periods last, and any variations in those time frames while you've been using the Hormona app. For Hormona co-founder Karolina, the launch couldn't come soon enough, thanks to one particular feature. "I'm so excited to finally launch our premium functionality!
"And that's partly because my favorite part is the symptom predictions. It gives me a better understanding of what symptoms I might face in my next cycle, along with tips on how to mitigate them. I'm going to use this function to plan my days around when I'm more or less likely to be productive. It's a game-changer!"
Even more features
And as if all of that wasn't enough, the calendar view gives you at-a-glance cycle info for every month you've been tracking, helping you build a detailed picture of what your hormones are doing and when. You'll also get daily insights into what your hormones are likely up to, as well as tips and explanations as to what that means for you and your body.
This is one of our co-founder, Jasmine's favorite features: "I love the daily tips and insights because I really feel those small, quick tips set me up for the day! Knowing what to eat or how to train each day of my cycle is an easy way for me to do something daily to support my hormone health."
You'll also get access to an exclusive library of original, medically approved content and of course, there's the amazing Hormona community, providing expert-led guidance and support to every Hormona user.
Exclusive programs
But what if you're looking for a whole-body approach to living your best hormone life? We've got that covered too! The Hormona app has tons of features dedicated to living in balance and wellness, starting with our expert-designed symptom-reduction programs. These 12-week courses will help you tackle the effects of Perimenopause, Coming off the pill, Cravings, Bloating, Fatigue and so much more!
Then there are our super-exclusive Learning Modules. Devised by specialists, these in-depth but easy-to-digest chapters look in detail at the subjects relevant to your body, including the Endocrine System, and Gut Health and Hormones to name just two.
Food for hormone balance
And we'll even make eating well a breeze with phase-specific meal plans, and food lists created by our very own Nutritionist. They're designed to effortlessly slot into your daily routine, so you're not spending ages getting it right. And that's something that Jasmine is passionate about: "I lead a hectic life so things that are easy for me to incorporate are a dream!
"One of those things is the food shopping list for each phase. It makes my life so much easier — I simply pull up my list when I'm doing my weekly shop, and pick my favorite things on there. It's something that leaves me feeling assured that my fridge and cupboards will be filled with food that will support me and do me good over the next few days!"
These recipes will help you balance your body during each phase of your cycle. They'll also help reduce symptoms and make the most of your natural hormone peaks and troughs. Which, for Karolina is a life-saver, "I think the recipes are amazing. I've so little inspiration when it comes to food during the week. So, getting new meal suggestions based on the stage of my cycle is definitely going to help!"
And the good food news doesn't end there. We've got options for vegans and pescetarians, alongside meat-based meals, so there's something for everyone. The dishes are healthy, well-balanced and so delicious you'll wonder why you weren't eating for your cycle years ago!
The future of hormone balance
We're so proud of the app and everything we've put into it. This global launch marks the next step for Hormona, and it's a big one. As Jasmine says, "The new app features are amazing and set Hormona apart from the rest of the tracking apps out there. And it doesn't end there — we've got so many incredible things planned for the future. The launch is just the beginning!"
Team Hormona is on a super-exciting journey to transform the way hormones are approached, talked about, and eventually, treated, so that everyone can start to live in balance. What are you waiting for? Come with us!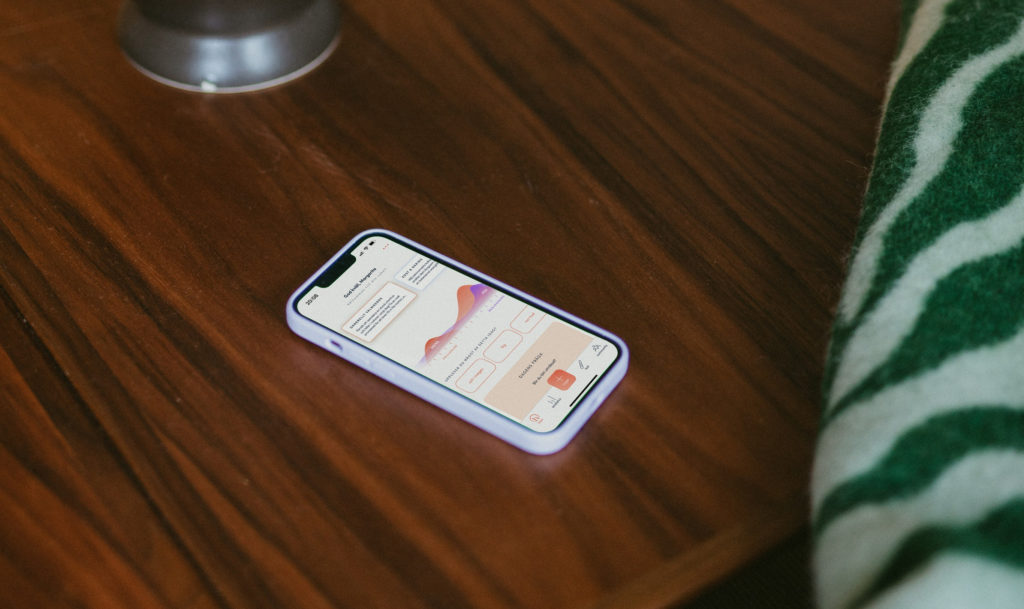 ---
Disclaimer: This website does not provide medical advice. The information, including but not limited to, text, graphics, images, and other material contained on this website is for informational purposes only. No material on this site is intended to be a substitute for professional medical advice, diagnosis, or treatment. Always seek the advice of your physician, or other qualified healthcare provider with any questions you may have regarding a medical condition or treatment and before undertaking a new healthcare regimen, and never disregard professional medical advice or delay in seeking it because of something you have read on this website