If you're just starting out or you're already a seasoned yogi, having a fresh and good quality kit is important to making your sessions as comfortable as possible. Not only is it key to a comfortable practice, it's also a lovely way to spoil yourself too! We've picked out 7 gorgeous items that will make your yoga kit a little more beautiful.
Yoga Bra
Just because yoga doesn't have the same impact as high intensity exercise, doesn't mean you don't need a yoga bra! Wearing a normal wired bra during your practice can cause discomfort and can be damaging for your breast tissue. When stretching and flexing, a wireless, low to medium support sports bra will prevent any digging in and will allow you to move naturally.
Women's Light-Support Sports Bra, Nike Indy Breathe, £26.99, Shop here
Yoga Bag
Although many studios provide the mat itself for your yoga lesson, lots of yogis like to use their own. Whether it's for hygiene reasons or just because you like a certain mat, carrying it around in a tote bag can be annoying around the bustling city. Invest in a sturdy bag for your yoga kit that has room for your clothes and a bottle of water.
BML Living Yoga and Pilates Mat Bag and Carrier, Available at Amazon, £14.99 Shop here
Leggings
Investing in a high-quality pair of yoga leggings is the best thing you can do to make your practice ultra comfortable. There's nothing worse than feeling restricted by your clothes so getting the right pair of leggings is essential. This Lululemon pair is made of lightweight fabric and a band that supports the core during yoga, so will be your best bet for comfort as well as style.
Align Pant 25″, Lululemon, £88.00, Shop here 
Yoga Vest
Wearing a loose-fitting T-shirt or anything baggy on top is a pain when it comes to downward dog. There's nothing worse than getting a mouthful of fabric while you're trying to relax so when it comes to tops, go for something fitted. Especially during Bikram yoga, you'll want to keep cool while working up a sweat so a vest is a great way to stay cool and free.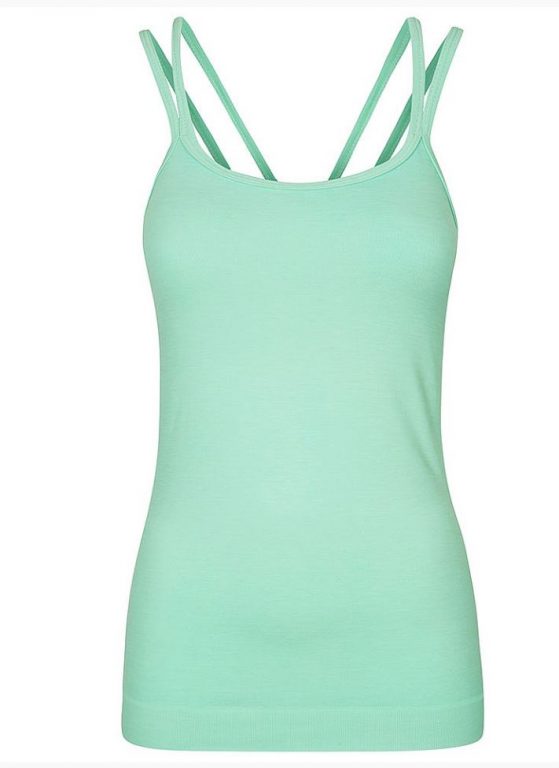 Namaska Yoga Vest, Sweaty Betty, £50.00, Shop here
Yoga Hoodie
We don't blame you if your favourite part of a yoga class is the last ten minutes of deep relaxation and you deserve it. After any work out, your muscles will be warmed up and raring to go so keeping your body temperature regulated during relaxation is important to prevent muscle injury and illness.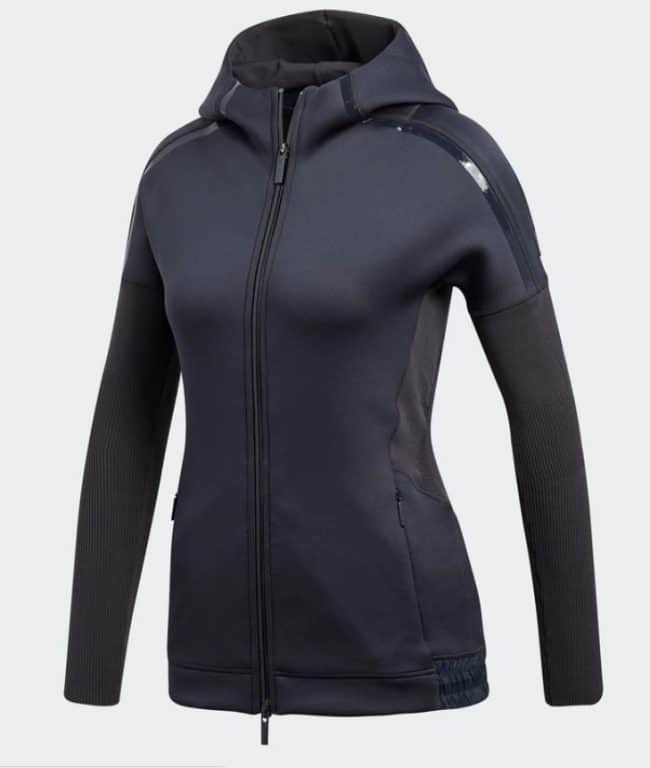 ADIDAS by Stella McCartney, Z.N.E. Knit Hoodie, £159.95, Shop here
Water Bottle
Stay hydrated and stylish with a specially designed glass water bottle for your yoga kit. Instead of using a plastic bottle, a glass water bottle is a healthy way to keep your water toxin free. With a silicone outer sleeve, it's good for grip and will keep the glass from breaking in your bag. And not a BPA chemical in sight.
BKR Spiked Elle Glass Water Bottle, Available at Cult Beauty, £32.00, Shop here
Yoga Socks
Made from organic cotton, these comfy yoga socks are bare feet but better! They're a great way to prevent slippage during your practice and will keep your feet warm too. Remember, spreading your toes evenly onto the mat is a way of grounding your body and distributing your weight evenly; these socks will allow you to do just that.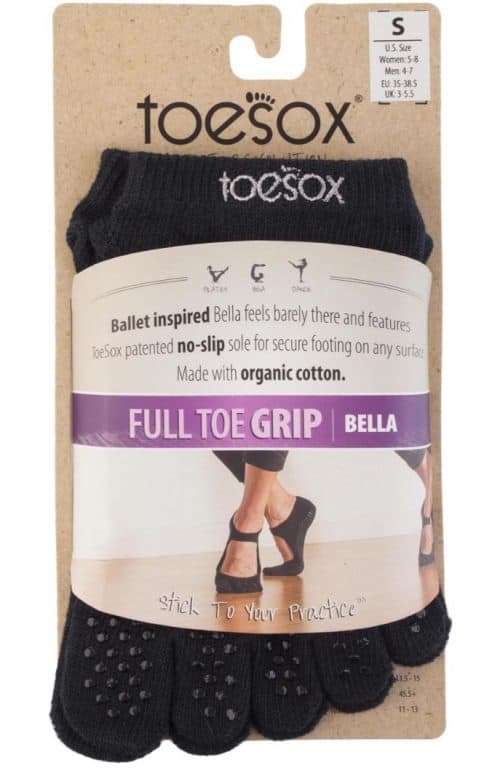 Toesox Bella Full Toe Yoga Socks, £12.99, Shop Here