We love to work with empowered women who share our vision to improve the hormone health of women everywhere. So when we first met female-focused nutrition champion Jen Reynoldson, we knew that a Sync Organics and Hormona partnership would be made in food heaven!
Here's Jen!
Jen Reynoldson is an Australian-born business leader on a mission. Sync Organics, her brand of snacks made entirely with females in mind, was founded in 2023. But it was born out of her own decade-long wellbeing journey, and frustration at the lack of nutritious food available for women in every life and cycle phase. She doesn't just make female-focused snacks full of natural ingredients, though. She makes the most delicious wholefood female focused snacks we've ever eaten.
And in celebration of our new partnership, raising awareness of the connection between hormone health and great nutrition, Jen created some exclusive recipes, available only on the Hormona app. Yes, she's that amazing. Gang, meet Jen! You're going to love her!
Hey Jen! We're so excited to work with Sync! Tell us how you came up with the idea of a snack brand that focuses on females in every cycle phase.
Hey Hormona! Sync was founded after my own experience with female UNwellbeing. My health issues stemmed from Hypothalamic Amenorrhea and the lack of a menstrual cycle for almost a decade. But they also included severe iron deficiency anemia, heightened cortisol, and debilitating digestive issues, as well as a disordered relationship with movement and food. And of course, infertility during what should have been my prime fertile years.
Once I started my own healing journey, through persistent research, and in collaboration with holistic practitioners, I quickly discovered the contrastingly different hormonal experiences of women vs men. And yet, we've all been taught to live and eat the same way.
How did what you learned influence your work?
By learning the intricacies of the female cycle throughout the month, and throughout different life phases, I discovered the key role nutrition specifically has in relation to female wellbeing. So, I integrated simple dietary shifts that aligned with my unique cyclical needs into my everyday life. And that included a focus on high-nutrient and functional ingredients known to support female wellbeing.
And after speaking with friends, family, and colleagues, and knowing millions of women are suffering globally from PMS, hormonal conditions, nutritional deficiencies, digestive issues and infertility, all which share common symptoms such as fatigue, low mood, anxiousness, poor concentration, reduced libido, constipation, incessant cravings, and more, I wanted to empower women with simplified access to the information I wish I had learned a decade before. That's when Sync was born. And that's why I love Hormona!
What inspired you to start with snacks?
I knew how broken our food system was. And access to clean, honest, female-focused snacks is essential for women like me who are both naturally inclined and time-poor, and aren't always able to make a fresh, produce-dense plate. We're often between meetings, pre-pilates, rushing to school pick-up, on a long-haul travel journey, and more. I wanted to provide snacks that women can trust and of course prove both nourishment and deliciousness can absolutely coincide.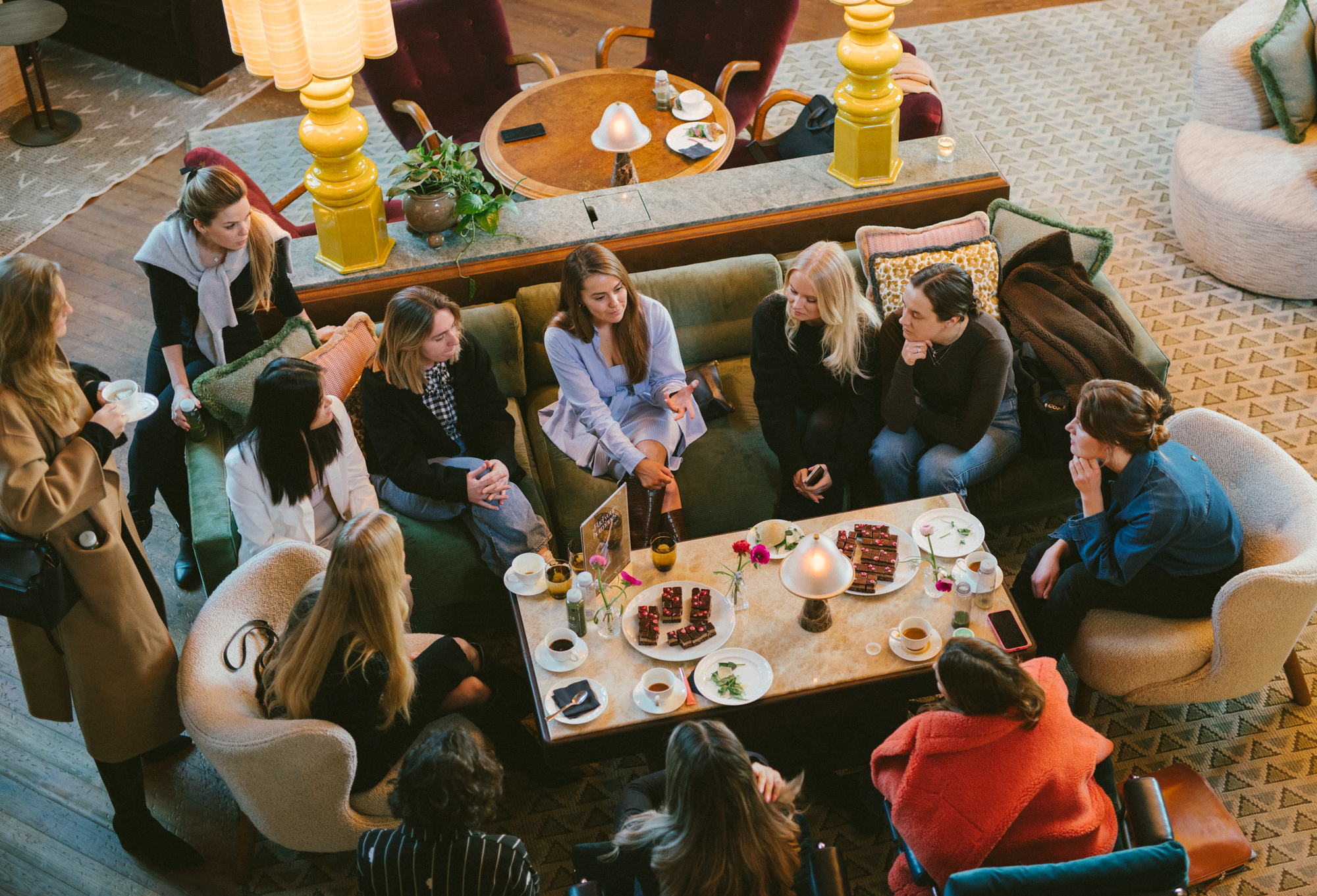 As a female founder in the food industry, what advice would you give to women who are aspiring entrepreneurs?
Keep going, and focus on yourself at the same time. There are always going to be naysayers along the way. But if you're purpose-driven, have done the research, and know there is a need for whatever it is you're trying to achieve, trust it, be confident, be authentic, and know your power.
Sync Organics snacks are due to launch this summer and can be found online, as well as at some of Stockholm's premium wellness centers, pilates studios, and more. And don't forget the glorious, and completely exclusive, snack recipes available as part of the Sync Organics and Hormona partnership. They will be very soon in the Hormona App!