You can enjoy having a bath at any time of day and creating a relaxing routine is ideal for getting the most out of your bath time. One of the best ways to wind down of an evening is by creating a routine that relaxes you and gets your mind away from work. This then allows you to have a good nights sleep and face the next day afresh.
Here are a few ways in which you can make the most of your bath and fully wind down.
Light Candles
Very cliché but it is genuinely enjoyable to relax in low lighting and have your favourite smells around you as you take a bath. Having the bright fluorescent bathroom lights on whilst having a bath takes away any sense of a calming atmosphere, whereas candles create the perfect soft, ambient lighting. Take a look at some of our candle recommendations for some inspiration on what smells to have burning.
Perfect Playlist
Whilst you may like to enjoy sitting in the quiet it is quite nice to have some music or a podcast on in the background to listen to. There are so many relaxing playlists to be found on Spotify but you can easily create your own of some songs or pieces of music you find calming. There are also lots of podcasts that are free to listen to, there is something to be found for everyone and it's a nice way to enjoy something for yourself and wind down. Try to stay away from your phone, this is the perfect time to spend for yourself away from any social media.
Oil Cleanse
Before you get into the bath, cleanse your face to remove any makeup or dirt from the day. Using an oil cleanser feels a lot more luxurious than your typical micellar waters, you'll feel like you are treating yourself to a mini spa facial. They clean and nourish skin in seconds and are ideal for all skin types so don't be put off using them even if you have oily skin!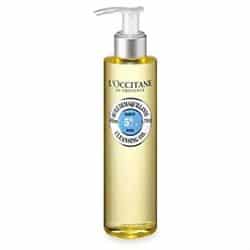 Try L'Occitane Shea Cleansing Oil for a super nourished and radiant cleanse, £22, Buy here
Bath Products
 Is a bath really complete if there aren't any bubbles? There are so many different products you can buy to put into your bath which create loads of bubbles, leave your skin feeling soft and smelling great. Lush seems like an obvious choice for bath bombs but they really are amazing! They are all handmade with really nourishing ingredients. The sex bomb and Brightside bubble bar are classic. For a luxurious bath oil try their Dreamtime bar, lavender oil and cocoa butter will fully relax you and help send you off to sleep.
Perfect Pamper
For an extra luxurious bath put on a facemask. There are so many facemasks available, The Body Shop do some really nice natural ones. Try the Japanese Matcha Tea pollution clearing mask or the Amazonian Acai energising radiance mask for a fully detoxed bath time.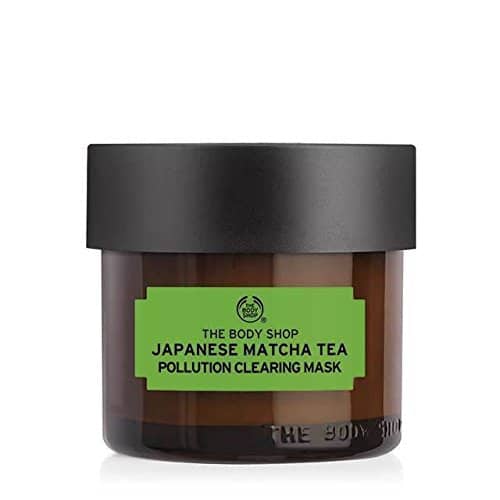 The Body Shop – Japanese Matcha Tea Pollution Clearing Mask, £17.99 Buy here
For when you get out of the bath, make sure that you have fluffy towels and a dressing gown waiting for you to maintain that warm and comforted feeling.