Why we decided to revolutionize female healthcare by empowering women to take control of their health and wellbeing
Four years ago, the founder of Selfish Darling lost her wellbeing and ultimately herself. She bounced from one doctor to the next, desperate for them to take her problems seriously.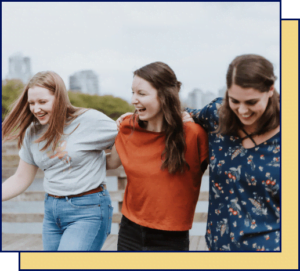 No one she spoke to could see the link between her mental wellbeing and the symptoms her body was presenting and resorted to throwing anti-depressants at the problem or recommended that she leave London as surely this was the "real" cause of her stress.
After many years of research, appointments and travelling to see specialists abroad, she finally was diagnosed with an underactive thyroid, hormonal imbalance and vitamin deficiencies. All of these things could have been picked up in those GP consultations if only they had listened, done the right blood tests and connected the dots.
Throughout this journey to better her own health, the massive gap between the information, the access and the everyday patient became clear. She found a significant need for female health-focused solutions where women are not solely reliant on the limited options and treatment their GP has to offer.
It also brought to light how much pressure women are facing daily – it isn't just the social pressures, but our changing bodies and how that affects our fertility, hormones, mental health and yet so many of these topics we just don't' talk about.
Hormona
is the answer
to that need
Selfish Darling is the answer
to that need
We aim to empower women to have all that they envision for their lives without their health holding them back. So we've set out to build the first comprehensive women's health digital service. We aim to change the game for women's health care for generations to come!
What we are proud to offer

Helping with female-focused health control by answering the quiz and providing specialists to consult

Giving women access to a platform putting them in front of specialists in gynaecological and endocrinological  health, educational articles and seminars

Help users connecting with like-minded women through in-app support groups