Ever wanted to try a yoga holiday? If you're welcoming in summer with open arms, you're certainly not alone. We love nothing more than long days, short nights and plenty of excuses to laze around on the grass with loved ones. If you're working in the city all summer, you're also not alone.
Rather than resent it, why not check out these more-than-perfect yoga holiday destinations for the ultimate wellness experience. Relax and unwind, and leave your stresses at the door with a healthy recharge at some of the world's most breath-taking paradises.
Kyoto
Japan's national sweetheart is the beautiful city of Kyoto. If you've never visited Japan, don't fall into the trap of thinking the whole place is as crazy as its capital, Tokyo. In fact, Kyoto is one of the most serene and green places in the world. The deep-rooted Buddhist culture and the breathtaking views is precisely the reason it's so popular. Retreat into the mountains, enjoy the food and find stillness.
Bali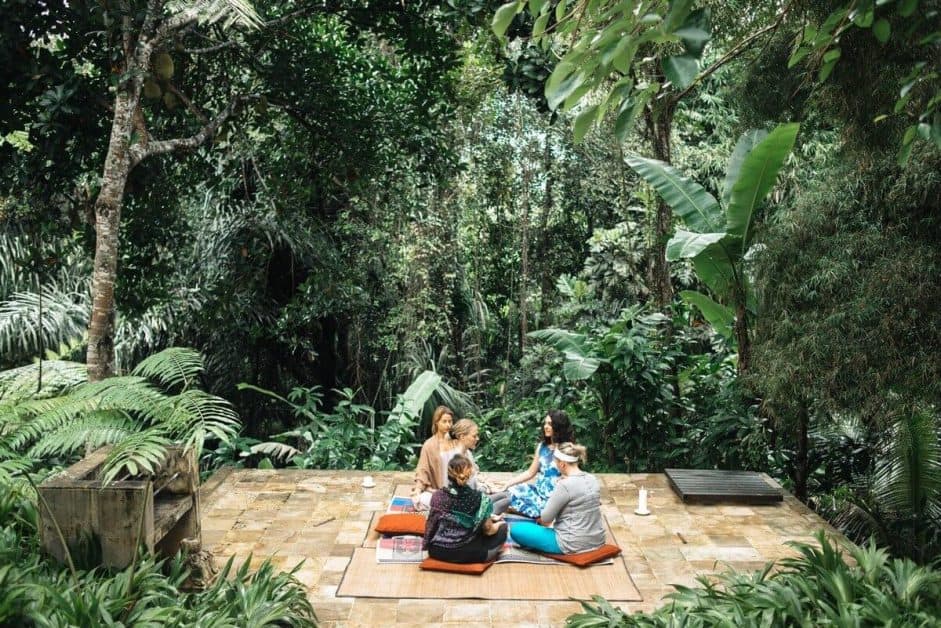 Yoga and Bali are pretty much synonymous. With every kind of yoga retreat under the sun, Bali offers incredibly beautiful surroundings and an endless supply of fresh fruit and vegetables. The area of Ubud is really popular for yoga holidays and the tropical climate envelopes you into comfort. Bali Body Mind Trip is a retreat worth visit up in Ubud, https://www.balibodymindtrip.com
Portugal
For something a little closer to home but with all the finesse of tropical getaways. Cascais in Portugal is an affordable beach destination with plenty of yoga spots to realign your chakras. The fresh sea air and stunning backdrop is the ideal place for a easy-access retreat.
Himalayas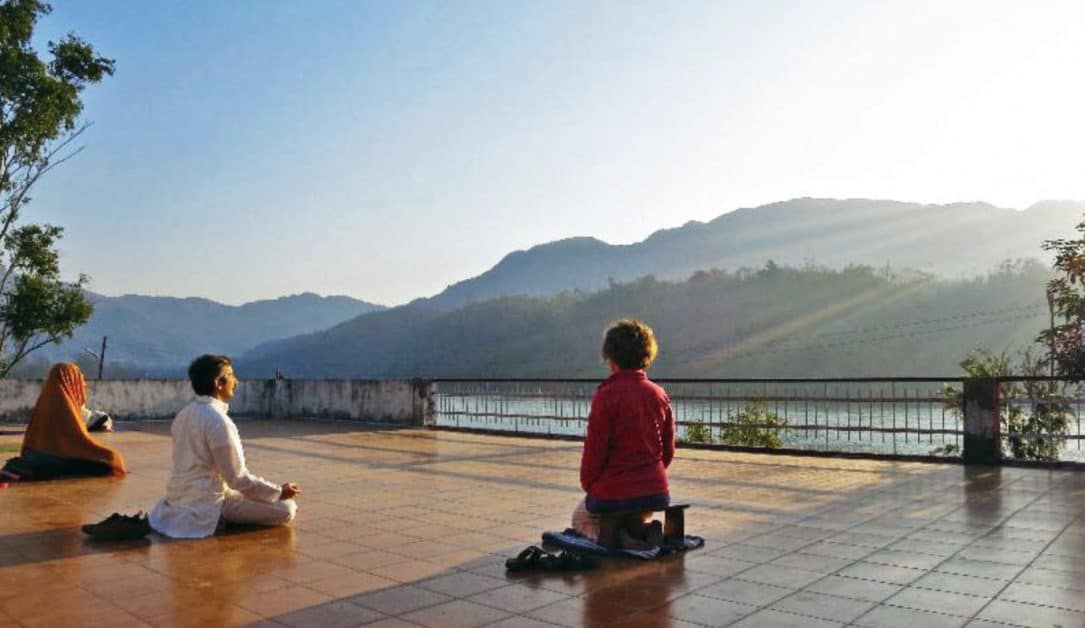 The home of yoga is at the foothills of the Himalayan mountains. Rishikesh in India is close by and often visited as a serene retreat where you can centre your mind, body and soul. If you're a yoga pro and want to make the step to teaching, there are plenty of teaching courses around this area. Get lost in the storybook scenery and find your inner bliss.
Costa Rica
Escape to the central American paradise that is Costa Rica. Not only is the scenery truly astounding, the Costa Rican sunsets are like nowhere else in the world. If you want utter serenity and scenery on your yoga holiday, stay in an eco lodge where you'll be able to eat clean and cleanse your soul. Of course, if you want to do some more lively activities, there's plenty of water sports to balance your days.
Austria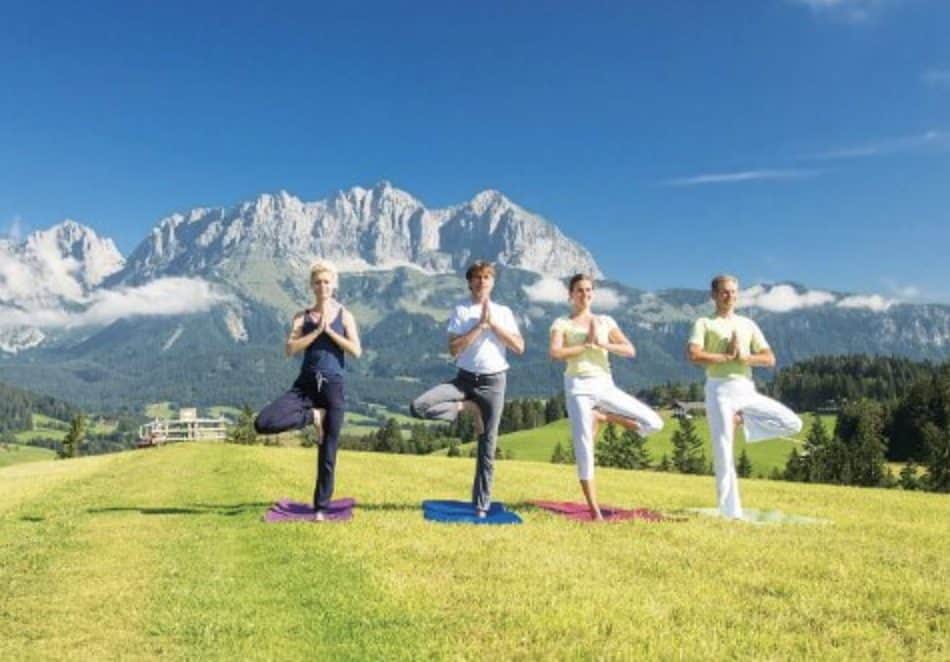 Unexpected and perfect, Austria is the most amazing place for a yoga retreat. The Tyrolean Alps are truly incredible and surrounded by flowery meadows and fresh Alpine air. There's a sense of stillness here that is hard to find anywhere else and a pureness unique to the Alps. Begin each day by hiking up the hills and end with the most tranquil yoga and meditation session.
Greece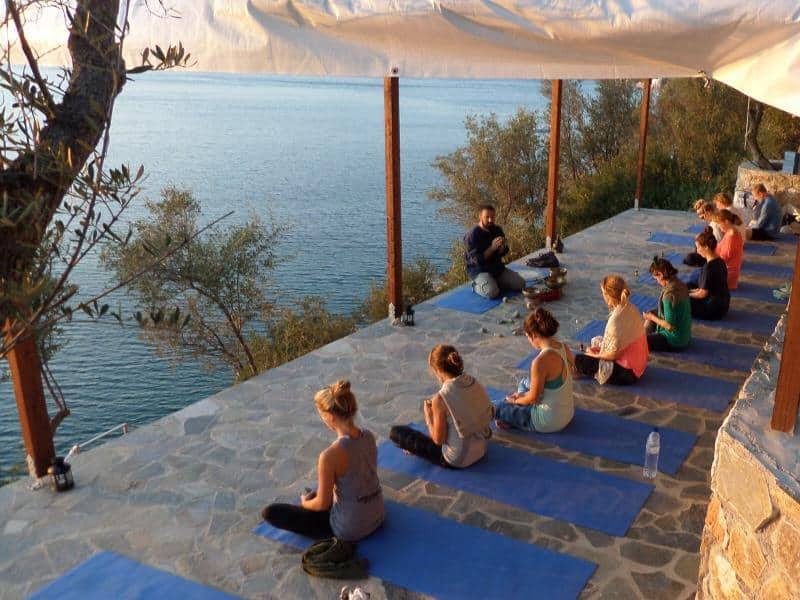 Affordable as well as dreamy, Greek islands are close to home and the ultimate escape. Choose an island – whether it's Ithaca or Kos, there won't be any mad parties in sight here. The glorious Mediterranean heat and the stunning views provide the perfect wellness and healing yoga holiday.
For more information on yoga retreats, visit Book Retreats