We have counted on candles for what is estimated to be 5000 years as a source of light, and they have worked their way into becoming the official aesthetic representative for spiritual rituals. But more recently, they have become a decorative essential for creating a calming, cosy atmosphere rather than their traditional use in more serious ceremonies.
But the benefits don't stop with the soft lighting they provide.
Candles now come in a variety of scents, and each can be applied to a different ailment. And although they are a classic last-minute gift, they may help you in more ways then just saving you embarrassment when you turn up to a birthday dinner 10 minutes late. The key benefit centres around the relaxation they provide. Candles epitomise meditation, and other spa like retreats, and its no surprise: yogis enthuse about the soft lighting and the gentle flickering which can help heal headaches and centre our thoughts.
They create a sense of peace so sought after in today's hectic world, with the strike of the match signalling a pause for that precious time for ourselves. This gentle, but rather fiery moment allows you to mark out the care you need.
Vanilla & Tonka Bean Home Fragrance Oil
This sophisticated home fragrance oil will fill your living space with a warm, creamy, rich aroma of vanilla and tonka bean for an elegantly scented and relaxing atmosphere. Vanilla smells and scents are very homely and warm, so using this in the colder months of the year is particularly effective.
The Body Shop, Vanilla & Tonka Bean Home Fragrance Oil, £4, Shop here
Organic Lavender Pure Essential Oil
If you're looking for something to keep you calm, reach for the lavender candles. Lavender oil brings calming vibes and is known to help with mental health problems. Pine scents do a similar job, and instead of leaving your flat smelling like a taxi, it channels a popular form of therapy in Japan: taking a walk in pine woods is a common relaxing pastime, and can often be found bottled up in the Christmas section. Try the 'Organic Lavender Pure Essential Oil ' to whisk yourself away to a peaceful Asian forest, and relax.
Tisserand Lavender Organic Essential Oil 9 ml, £4.35 , Shop here
The 'Yankee Midnight Jasmine Candle'
If you arent getting your recommended 8 hours, put jasmine candles at the top of your shopping list. Jasmine candles have even been put to the test, with a study at the Eastern Psychological Association Conference, proving that those with jasmine in their room moved around less during their sleep, and had reduced anxiety. The 'Yankee Midnight Jasmine Candle' is a firm favourite for those that need a peaceful 40 winks, so light up for a quick but effective addition to your night time routine.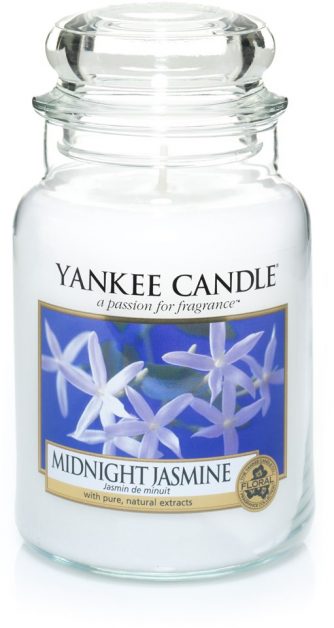 The 'Yankee Midnight Jasmine Candle' , £15.99, Shop here
ROSE QUARTZ + JASMINE ORCHID
Sweet dreams can be fuelled by an even sweeter scent: Rose. As its closely related with our emotional and behavioural centres, it keeps us calm and well rested. If youre in need of the floral treatment, try the luxury candle 'Lara Quin, Rose Quartz & Jasmine Orchid', fit with its clean, scandi-inspred, jar to keep you on trend.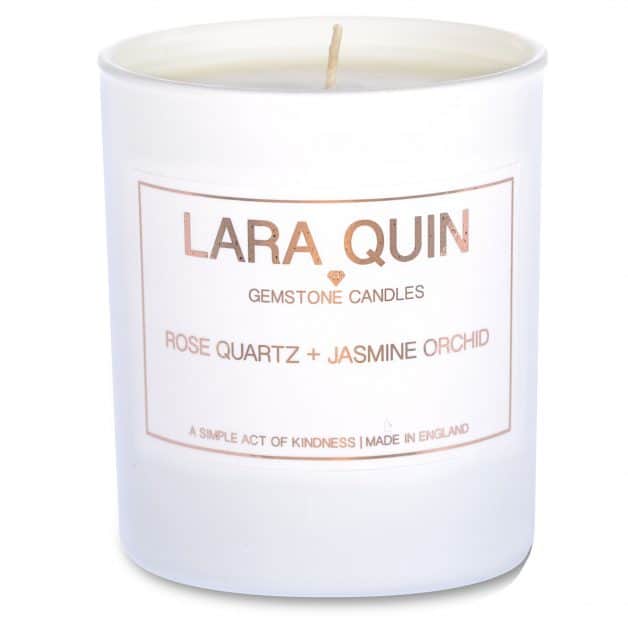 Luxury Candle | ROSE QUARTZ + JASMINE ORCHID, £30, Shop here
Lily Flame Cut Grass Tin
Freshly cut grass scents can also lower stress and keep you feeling positive, as Australian researchers have confirmed. Scientists can vouch for this wild fragrance, and have linked it to the part of the brain responsible for emotion and memory. So no, you don't have to mow your lawn every time you feel stressed. Instead, light up the 'Lily flame cut grass tin', to feel relaxed, without the excessive sneezing.
Lily flame cut grass tin, £10.77, Shop here
Clovelly Soap Co Handmade Peppermint Candle
Yet, the 'candle to brain' connection doesn't stop there. If youre looking for motivation, go no further than something minty. The 'Clovelly Soap Co Peppermint Aromatherapy Candle' can help your cognitive stamina and mental performance, so if you're cramming for a test, or doing a last minute report for work, light her up.
The 'Clovelly Soap Co Peppermint Aromatherapy Candle' , £12.50, Shop here
Let's all be honest: we love a good ritual for ourselves. And we should really be treating ourselves as our ancestors treated their religious ceremonies. There is no better way to visually and mentally experience the benefits of relaxation than to light up a wick and enjoy the slow melt of the waxy goodness. Without it sounding quite as messy.
If ever in need, just light up, and let it all go.