Feeling overwhelmed and swamped with the thought of Christmas? Do the 'early' Christmas trees appearing in people's windows fill you with dread? This year will no doubt be a strange Christmas for everyone, but it doesn't mean we can't embrace the Christmas spirit! If you're totally stuck with what presents to buy, here's our helping hand Christmas Wishlist…
Christmas gifts for your vegan friend…
The Whitworth Rucksack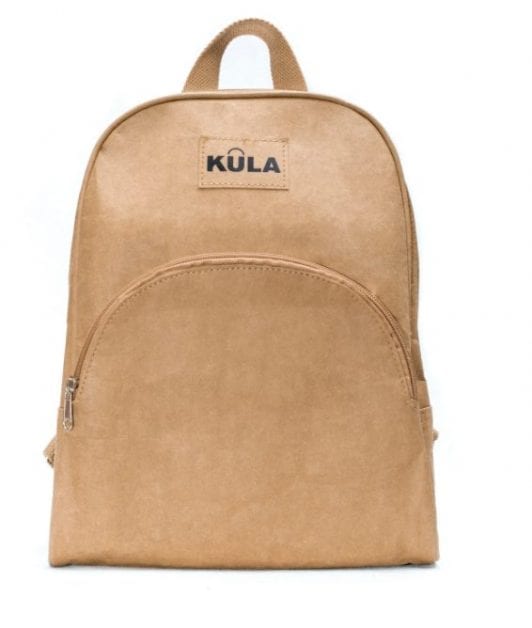 How about this super stylish vegan rucksack! The Whitworth backpack from Kula is actually made from reinforced washable paper. But don't worry – it's showerproof and really strong so perfect as a day backpack. It's environmentally sourced and of course vegan-friendly. 
£35 but look out for it on sale!
Kula Bags 

e.l.f. Monochromatic Multi Stick Sparkling Rose
This shimmery blendable cream-to-powder stick is really versatile as it can be used on cheeks, eyes and as lipstick! The best thing to throw into your bag and apply where necessary! All e.l.f. cosmetics are cruelty-free and vegan.
£4.50 from Superdrug –
WXY Studio 1 candle – Ritual Incense 10.5oz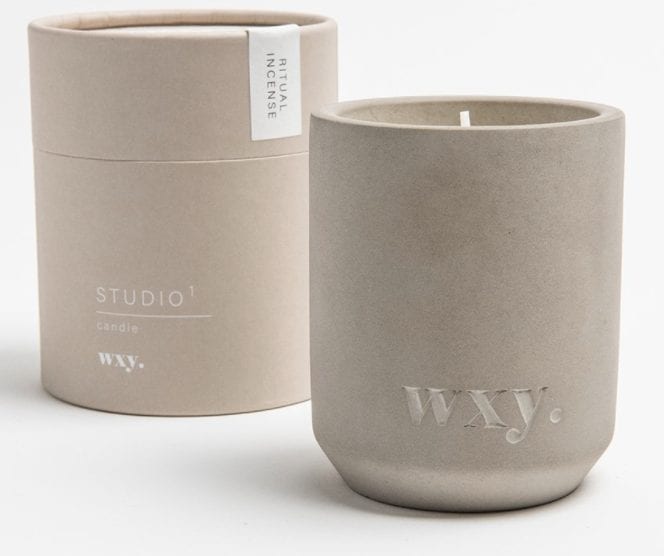 This soy wax candle has a mesmerising fragrance of cinnamon, frankincense and roses. Very Christmas! It comes in a simple yet stylish concrete holder and the wax they use is vegan and free from palm, petroleum and parabens.
£23.96 – From the Ethical Superstore 
Christmas gifts for the interiors fanatic….
Sunshine wall decor 
Brighten things up with this Sunshine yellow rope word, to hang on the wall. Perfect to get through the long days of January and Feb and to remind us all that brighter times are heading our way…
From Lucy Hamilton at Home – £14.95
Individual Alphabet Letters by Poppy Lennox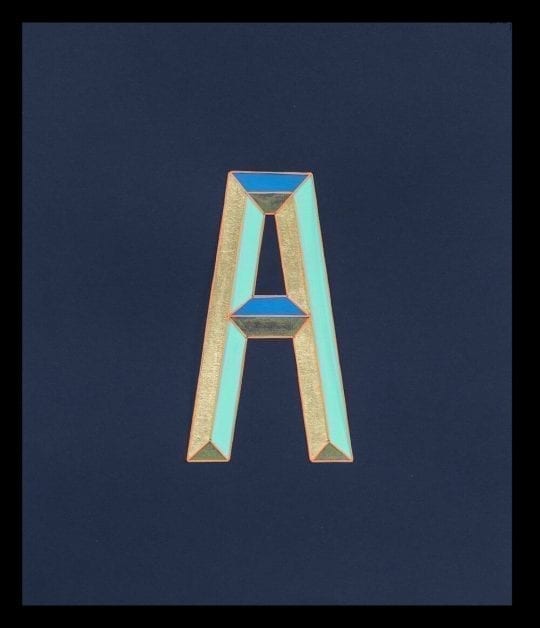 Any wall deserves to be adorned with these punchy letters. Delicately hand-drawn with 23ct gold leaf. Buy one for your best friend, your mum or a new baby! 
By Poppy Lennox – £65 unframed
Made for Living: Collected Interiors for All Sorts of Styles, By Amber Lewis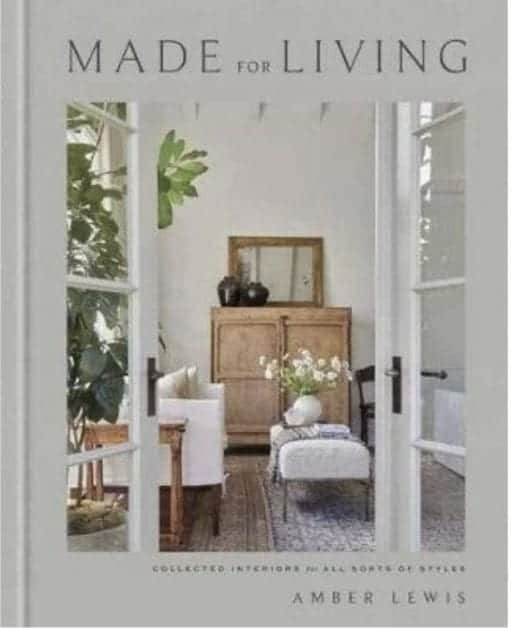 Simple effortless style and beautiful photography make this the perfect coffee table book for anyone who loves paired back elegance and California Cool. 
From Wordery – £24.85
Christmas Gifts for trendy grandmothers…
The Hygge Game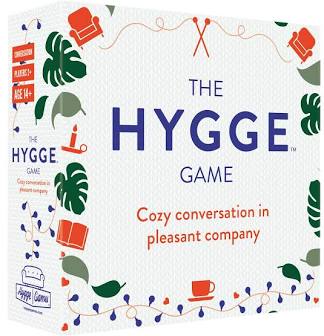 This lovely packaged game contains 110 cards with more than 300 thought-provoking questions, designed to provoke meaningful conversations. And it can even work over Zoom!
The Free People – £18
Lorine Rubber Coated Bead Necklace 
This lovely little necklace with muted colours works with pretty much any outfit. It's not too delicate but not too much of a statement either!
Oliver Bonas – £29
Frida Kahlo jigsaw puzzle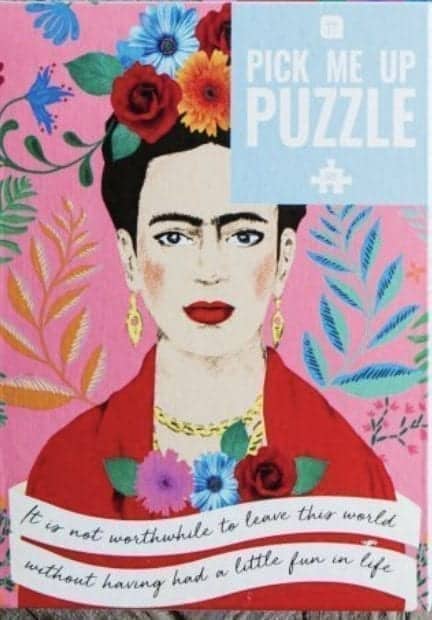 Lockdown or no lockdown, you wouldn't mind having to stay in and do a jigsaw if it was this beautiful!
Graham and Green – £17.95
Folk Magic and Healing Book – An unusual history of everyday plants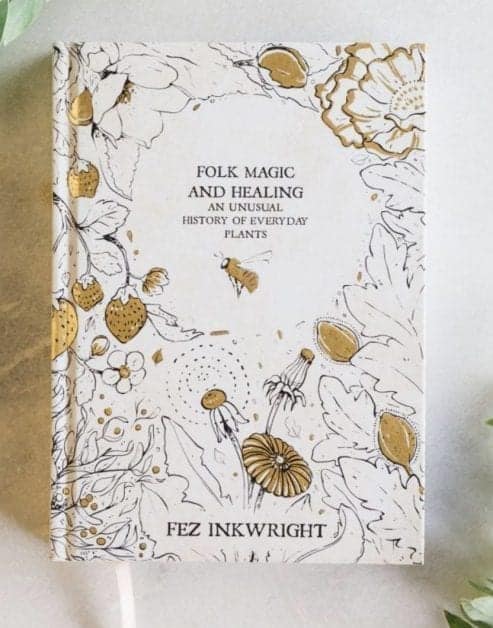 For budding gardeners with a secret twist – it's all about magic and healing – maybe we all need a bit more of this after the year we've had!
Graham and Green – £11.99
Christmas gifts for men…
Wild and Wolf Alfresco Multi-Tool
No-one can live without this 9-in-1 tool – Featuring a corkscrew, cheese grater, peeler, serrated knife, spoon, fork, paring knife, bottle opener and can opener. And it's nice-looking too!
From the RNLI shop – £30
Shelter backpack – Watershed Newquay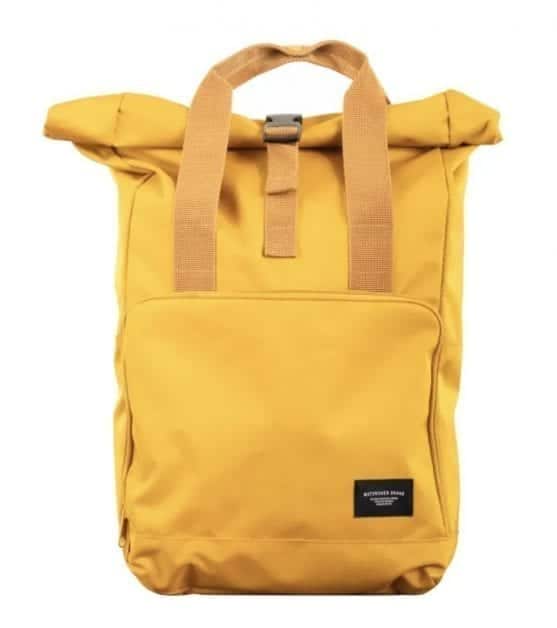 This lovely bright yellow backpack will never get lost in the crowd! The perfect size for day trips out and when we are finally back to work! Available in loads of colourways including a delicious port red.
Watershed Brand – £35
Windmill Key Pocket Organiser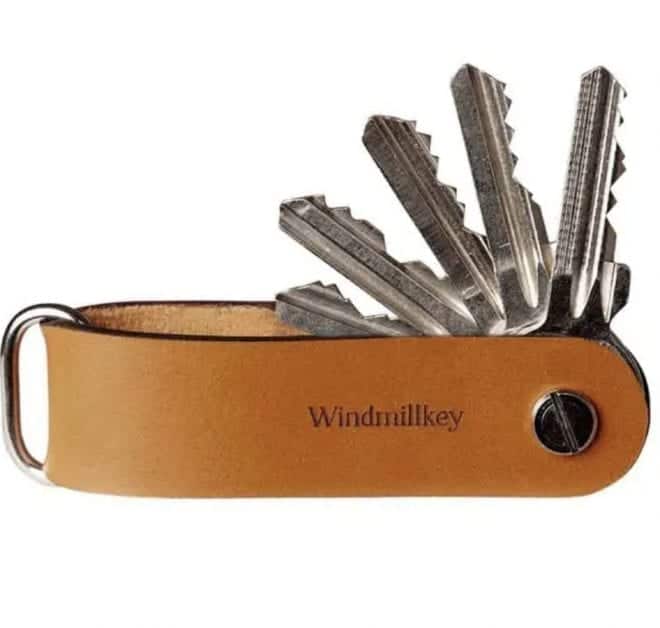 If you know someone who loses keys all too often, this is the perfect gift. Stack and order up to eight keys so they never fall out of your pocket or scratch your phone!
Trouva – £27.99
Backgammon Table Book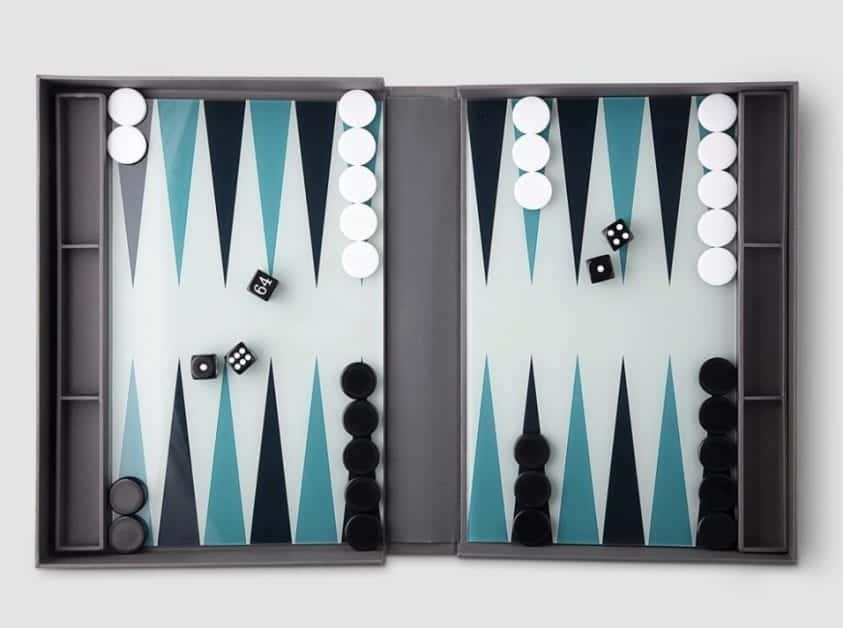 Christmas wouldn't be Christmas without a handful of games! This beautiful Backgammon set folds up into what looks like a coffee table book, so you can always have it out and it never has to forget about in a cupboard!
Blabar London  – £50
Gifts for Kids 
Babies:
Kids stacking toy – 
This delightful stacking toy comes in six different sizes so little ones can organise. Brilliant for hand-eye coordination and perception skills, it also comes in super cool muted shades so looks great on display!
Trouva – £24.99
Rainbow Love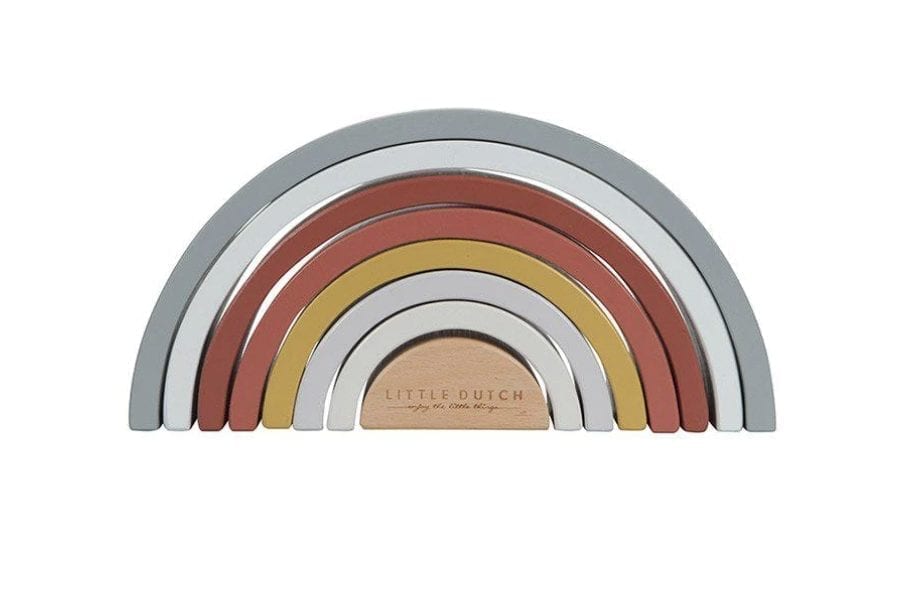 Another toy that looks brilliant on a shelf or in a window! Little ones will love organising this little rainbow into size order.
Kidly – £20
A bit older…
Space Explorer kids tea set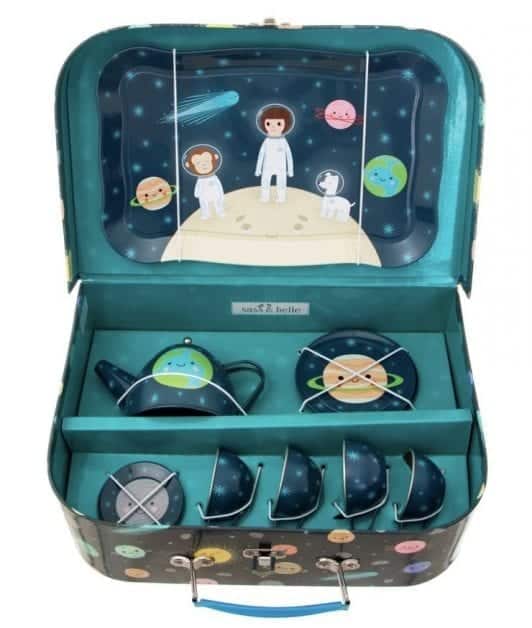 All space explorers need to stop for a tea break, and we can see why when your teacups look like this…
Lark London – £22
Little Scientists Board Book Set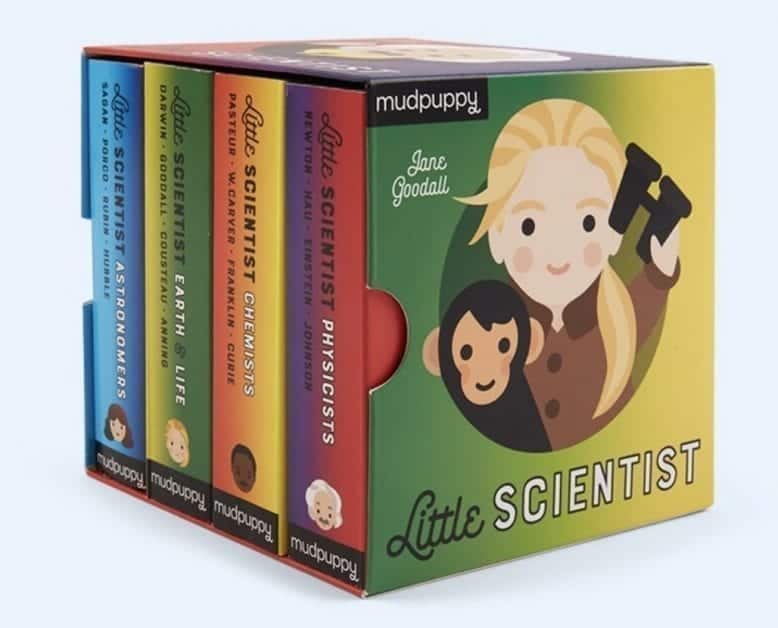 For little scientists everywhere! This set of four books is the perfect gift for inquisitive toddlers. The four books are titled Physicists, Earth and Life Scientists, Chemists and Astronomers!!! These board books are perfect for ages 3 and up.
Abrams and Chronicle Books – £12.99
Teens 
Eddie Redmayne – colouring-in book –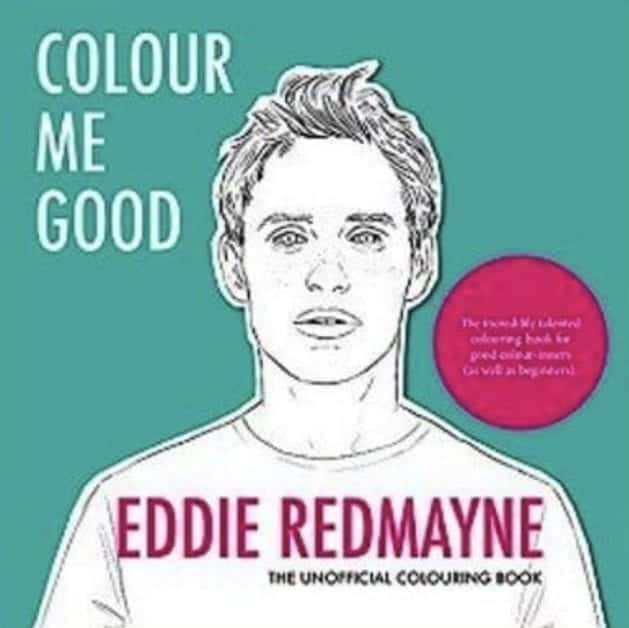 It doesn't matter which Eddie Redmayne film you like best, as long as you can colour him in! The perfect gift for any teen who complains about being booorrreeedddd!
Volte Face – £8.50
The 4Ocean bracelet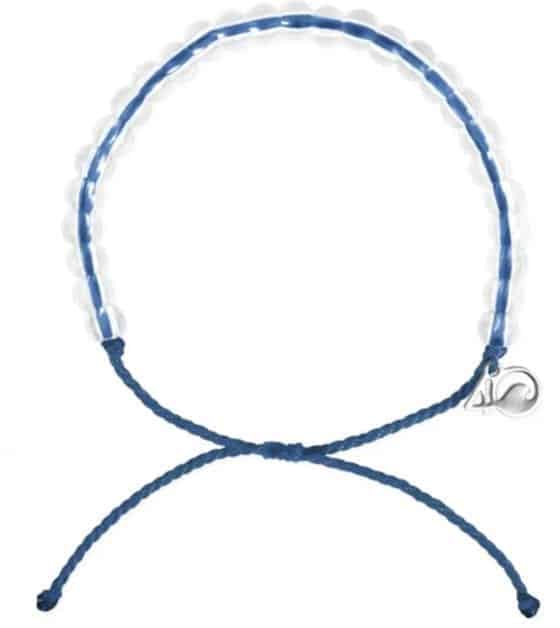 We love that this bracelet is made from recycled materials and every bracelet bought funds the removal of one pound of plastic waste from the ocean and coastlines.
Paper Tiger – £16
And finally, something for yourself….
Neon pink and grey Leopard knitted neck warmer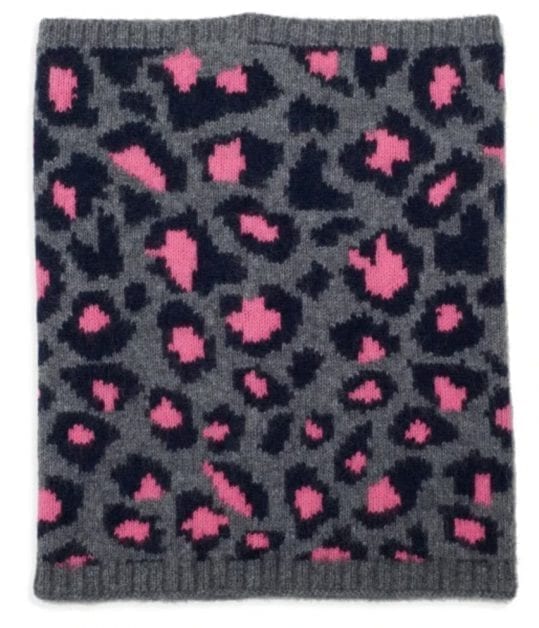 You'll be looking forward to the weather turning colder with this neon leopard neck warmer. Also brightens up a dark coat and makes you feel cosy outside.
Somerville Scarves – £55
Art Deco Earrings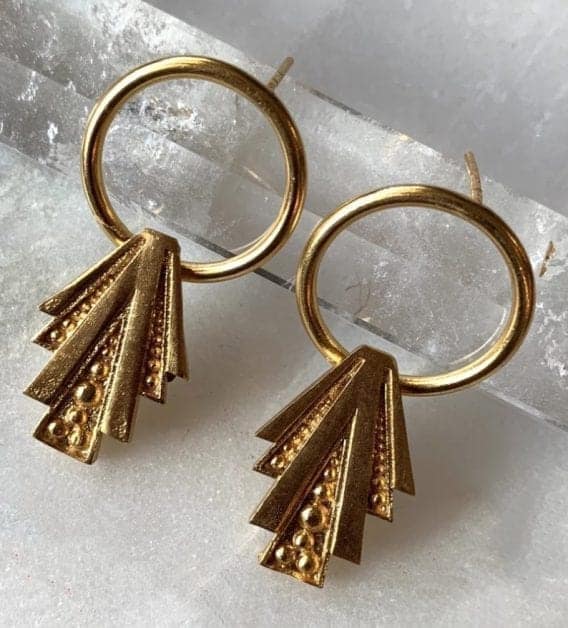 Perfect with your Christmas day outfit…
These 21ct gold plating on recycled brass in an art deco design that looks as good with jeans and a jumper as they do with a sparkly Christmas day jumpsuit.

Verandah Shop – £54
Jacquard Navy Star Bag
How about this dreamy bag?
The navy colour, the metallic shaped sunset, the dreamy stars, the small size… we love it all.
Nooki Design – £95
Batwing jumper with stripes
We're dropping serious hints about this jumper! We love the batwing sleeves (very flattering) and the on-trend stripes.
Oliver Bonas – £49.50
One line a day Journal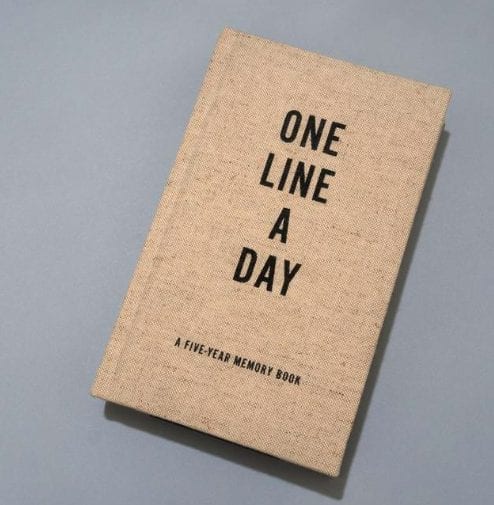 Who has time to write a diary (not us!) but if you only had to write one line a day, it would feel less like a chore and actually something you would look forward too!
Lisa Valentine Home – £14.95
Still feeling overwhelmed? Read our feature on why you're never too old to enjoy Christmas