Now is the perfect time of year to start consuming hot drinks at all times. Autumn is the perfect excuse to use as to why you've drunk 5 cups of tea and 2 hot chocolates in a day. Hot drinks can be very comforting and can be made as extravagantly or simply as you desire.
Whilst it is always easy to go out to a café to get your drinks made for you, it can be rewarding to made your own drinks from home. It's an especially good way to show off to your friends and treat them to something more than tea or coffee when they come to visit.
Here a few recipes for hot drinks that you can try at home.
Hot Chocolate
One of the most staple hot drinks, this is a must know for everyone! This recipe is one to follow if you enjoy your hot chocolate a little more decadent. To make it into the perfect winter cocktail add some baileys for a more grown up version of a classic.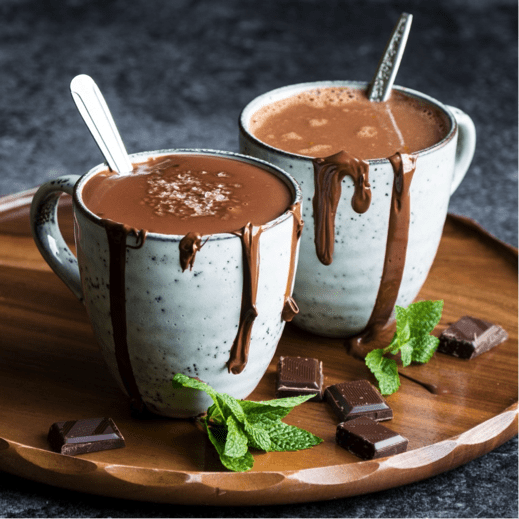 Find the recipe –here
Chai Latte
Full of spices from cinnamon to ginger to cardamom, a chai latte is the perfect hot drink for Autumn. Often when buying one from a coffee shop they can be too sweet or not spiced enough so try making your own to get the perfect balance for you. It's a bit more complex as there are quite a few different ingredients to get together but the hard work will pay off!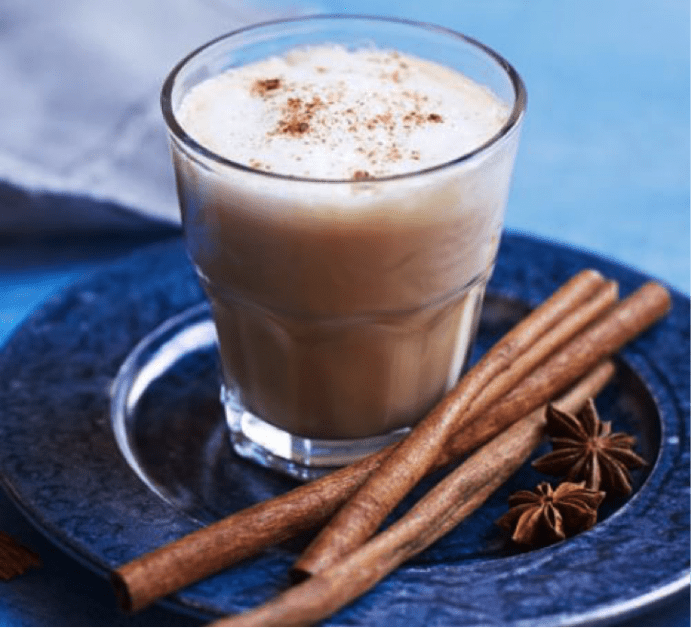 Give this recipe a try – here
Pumpkin Spice Latte
If seeing that pumpkin spice lattes are starting to be served again doesn't get you in the mood for scarves, knitted jumpers and boots then I don't know what will! Avoid the queues at Starbucks and try this recipe out for yourself.
Make sure to top with cream and cinnamon before drinking! Give this recipe a try –here
Spiced Lemonade
Lemonade is normally a staple summer cooler but it can also be turned into a warming hot drink for the colder months. Full of vitamin C, lemon is also a good thing to enjoy as part of your diet. Turn a normal lemon tea into more of a wintery drink just by adding a few spices. This recipe from The Leaf is a great one to try!

Hot Vanilla
This recipe, taken from Oatmeal with a Fork, is the perfect hot chocolate alternative for anyone who is after something dairy-free. It's also a much healthier alternative as sweetener is used instead of sugar! Definitely something worth trying if you are looking for something sweet, thick and creamy to enjoy.
Find the recipe –here
Drinking Caramel
Now this is a serious treat! If you have a sweet tooth, then drinking caramel is going to be for you! A Spicy Perspective have come up with the perfect recipe for this caramel dessert. As it is so intense it can be served as a small desert or as a nice little treat of an evening.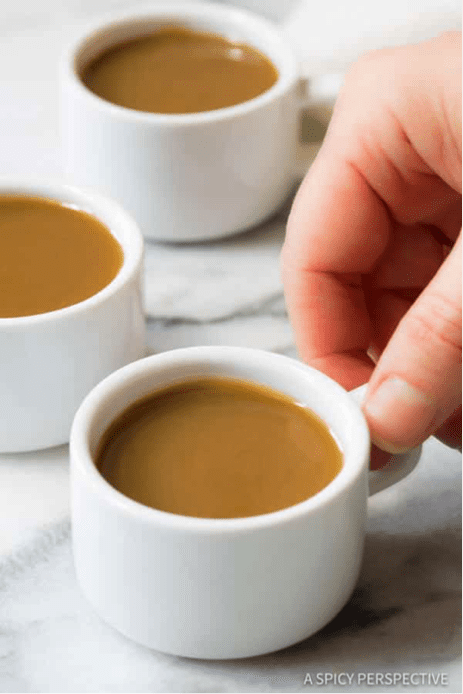 Find the recipe –here
As the nights draw in, get cosy at home by trying out some of these delicious recipes. Nothing is going to make you feel better!