Leggings are probably the most crucial element to your yoga kit. You need them to be stretchy, breathable, hard-wearing, versatile and of course, stylish. If you're making the journey from work or home to your yoga studio through the city, looking good is important. If you're practicing yoga more than once a week, you'll need them to last so don't be afraid of investing a fair amount of money in a top quality pair. Here are 7 of the best yoga leggings on the market right now.
Sweaty Betty
London's very own yoga clothing brand, Sweaty Betty, is an international fave when it comes to their leggings. Their reversible leggings are even better because you're effectively getting two pants for the price of one! If you do yoga twice per week, that's two different looks sorted. The material is a dream and suitable for all types of yoga including barre and Pilates.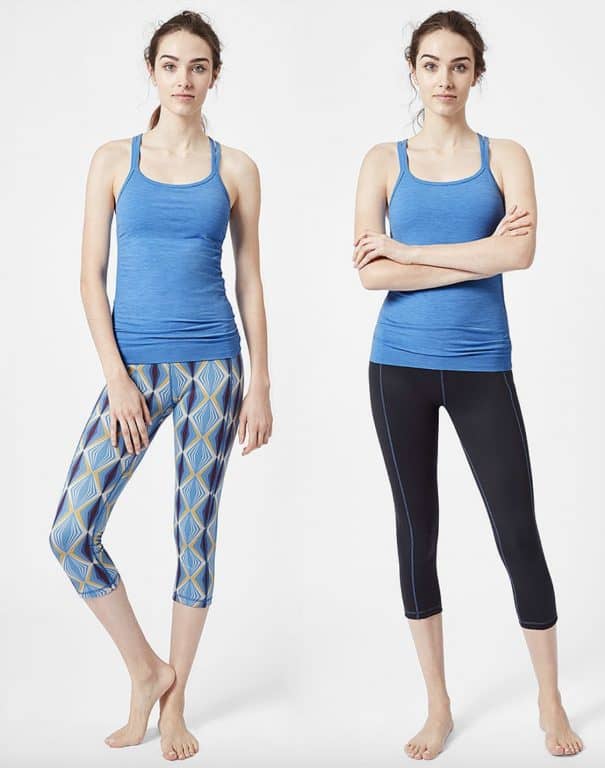 Reversible Crop Yoga Leggings, £70.00, Sweaty Betty, Shop now
Adidas
These snug-fitting tights are perfect for sporty and stylish yogis that like to stand out. The statment colour blocking and the state-of-the-art fabric are ideal for exercise and yoga. Comfort is top of the list for these leggings so if that's what you're about, Adidas has you covered.
Wanderlust Yoga Tights, £59.95, Adidas, Shop now
ASOS
A more budget option but with all the fabric technology of the rest, these ASOS 4505 numbers are one of the fashion site's newest additions. Bend and stretch and downward dog with these excellent quality 7/8 lengths. They also have a range of yoga clothes so you might want to invest in a new kit altogether.

ASOS 4505 Ultimate Yoga Legging In 7/8 Length,  ASOS, £16.00, Shop here
Nike
If you're more into capri leggings, these super cool stone coloured Nike pants are gorgeous. They have breathable mesh panels as well as ultimate stretch fabric making them ideal for the gym and the yoga studio. You'll also probably find yourself wearing them around the house on rest days.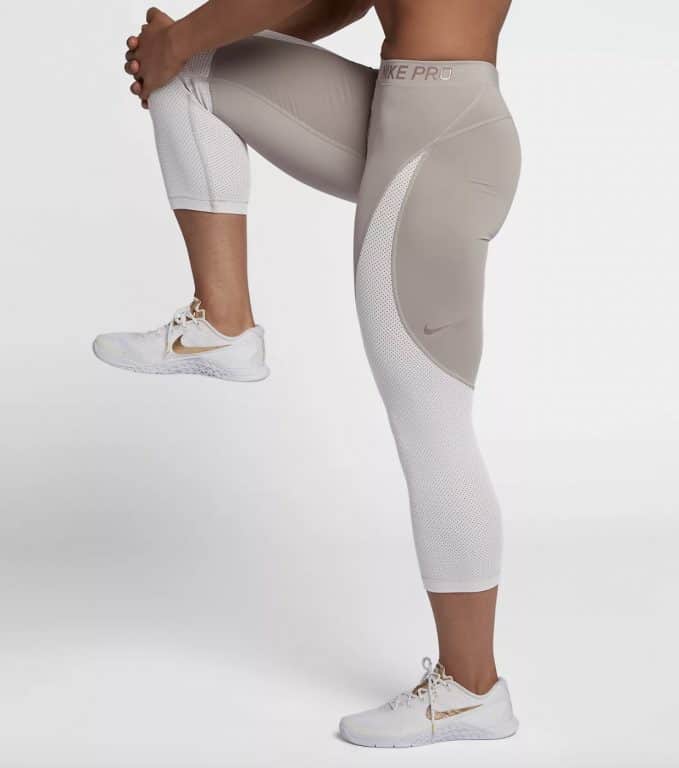 Women's Training Capris Nike Pro HyperCool, £44.95, Nike, Shop now
Fabletics
Can we all just take a moment to appreciate how pretty these Fabletics yoga leggings are? The tropical floral design and the pastel colours are an absolute treat and you can rest in the knowledge that they will last a long time too. What's not to love? The "all-the-way" stretch fabric means that you can truly give it your all during practice.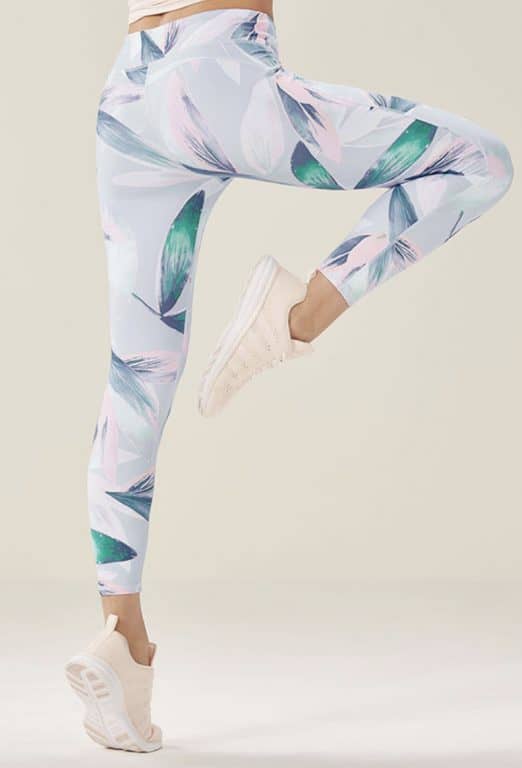 Salar Powerform Capri, £40.00, Fabletics, shop now
LuluLemon
Arguably the Queen of yoga leggings, everybody needs a pair of LuLuLemon leggings in their yoga kit. We can't get enough of this mesh design; made to help your skin breathe but looks fab and stylish too. Their bespoke Luxtreme fabric is ideal for Bikram yoga when the heat really turns up.
Wunder Under Hi-Rise Tight MESH, £108, LuLuLemon, Shop now 
Yoga Rebel
The performance-enhancing design of these All Fenix leggings will help you out whether you're in yogi mode or gym mode. We love the supportive material and the irresistibly cute design – who said you couldn't wear polka dots to yoga? Pair these leggings with a white crop top to show off the detailed waistband.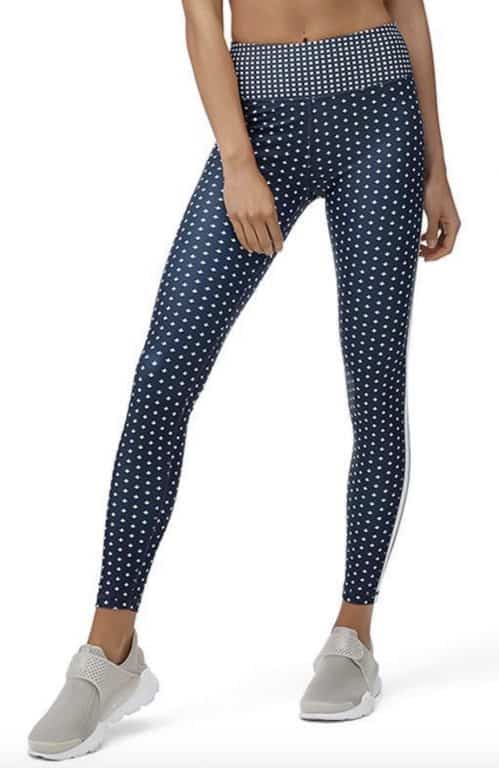 All Fenix Indie Leggings, £69.95, Available at Yoga Rebel London, Shop now