Do you ever scroll through Instagram and see the faces of celebs and other social media personalities with skin to die for? As well as the fact that they most likely have a very skilled photoshopper on the case for every one of their snaps, now's a good time to remember that you should never compare yourself with what you see on the internet.
The skin you're in is absolutely perfect and even those with seemingly the most perfect skin will experience some skin difficulties at times. Taking care of your skin is the most important thing you can do so be sure to find the right products to suit your skin. Once a week, why not try a soothing at-home facial treatment to give your complexion an extra boost?
Whether it's hormonal, stress-related or seasonal, everyone will suffer from discomfort or other skin concerns at some point in their life. Here are 7 tried-and-tested products to calm and soothe your problem skin.
Dry Skin
A lot of the time, dry skin occurs when the seasons change. If you're under the sun, in air-conditioning, heating or in the blistering cold, your skin will definitely take a beating. The key to fighting dryness is obviously hydration and any product with an ingredient called Hyaluronic Acid will be really helpful for keeping in moisture. Although it sounds harsh, it's well known for locking in hydration. We love Neutrogena Hydro Boost Water Gel because it absorbs instantly and leaves your skin feeling fresh and not sticky or oily. Perfect for under makeup and even more perfect to use before bed. Don't forget to drink 2-3 litres of water every day too.
Neutrogena Hydro Boost Water Gel Moisturiser, Available at Boots, £12.99, Shop here
Acne-Prone Skin
If your skin is acne-prone, it will most likely be sensitive and will break-out quite easily. Lots of different factors can trigger acne so finding a lightweight and oil-free formula to use on your skin will calm down the inflammation and leave it feeling comfortable. This moisture lotion from Origins reduces shine, hydrates and refreshes skin. It also contains salicylic acid which will help minimise pores and perfects the skin.
Origins Zero Oil Oil-Free Moisture Lotion, Available at John Lewis, £31.00, Shop here
Sensitive Skin
When your skin doesn't agree with a lot of products or if you often go red and you don't know why, this means you have sensitive skin. The Hylamide Sensitive Fix Booster can be slotted into your existing skincare regime before moisturisers and under makeup to get rid of irritation and redness. Apply it morning and evening to get the best results possible.
Hylamide Sensitive Fix Booster, Available at Fabled, £18.00, Shop here
Oily Skin
Everyone knows that oily skin is often an indication of dryness so addressing the dryness as well as sebum congestion is key. Your skin will likely need a detox to control the moisture levels but keep it really moisturised. This Tata Harper clarifying moisturiser is something every woman needs on their bathroom shelf, regardless of their skin condition. It's a silky plant-based formula which won't weigh down the skin and will keep a semi-matte finish. Wear under makeup to stay hydrated and matte all day.

Tata Harper Clarifying Moisturiser, Available at Cult Beauty, £80.00, Shop here
Itchy Skin
Eucerin Dry Skin Replenishing Face Cream is a fabulous and irritant-free way to rebalance the skin if it's feeling itchy. Itchiness can be a combination of dryness, sensitivity and seasonal change and can cause the skin to feel tight or rough. Use before bed as an effective overnight treatment and wake up with soothed, softer-feeling skin.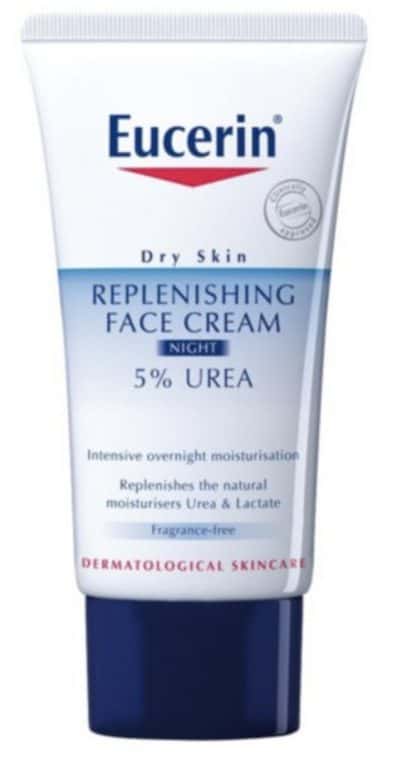 Eucerin Dry Skin Replenishing Face Cream Night 5% Urea with Lactate, Available at Boots, £16.95, Shop here
Hormonal Skin
Hormonal skin or PMS skin problems are often difficult to treat from the outside as it's what's on the inside that's causing the problem. If you, like most other women, tend to break out around the time of your period, you're not alone. VENeffect's signature product, the Skin Calming Mist, is a refreshing and hydrating formula which will soothe breakouts. It contains antioxidants, cucumber extract and also boasts phytoestrogen complex, which supplements declining oestrogen levels. Mist onto your face twice a day after cleansing.
VENeffect Skin Calming Mist, Available at Cult Beauty, £48.00,  Shop here
Sun-damaged Skin
The Skinceuticals Advanced Pigment Corrector contains salicylic acid which exfoliates dead skin cells and fades discolouration. A side effect of sun damage can be dark spots and unwanted pigmentation so this corrector works really well over time. It's a lightweight formula so you can use it during the times you are in the sun without making your skin feel congested.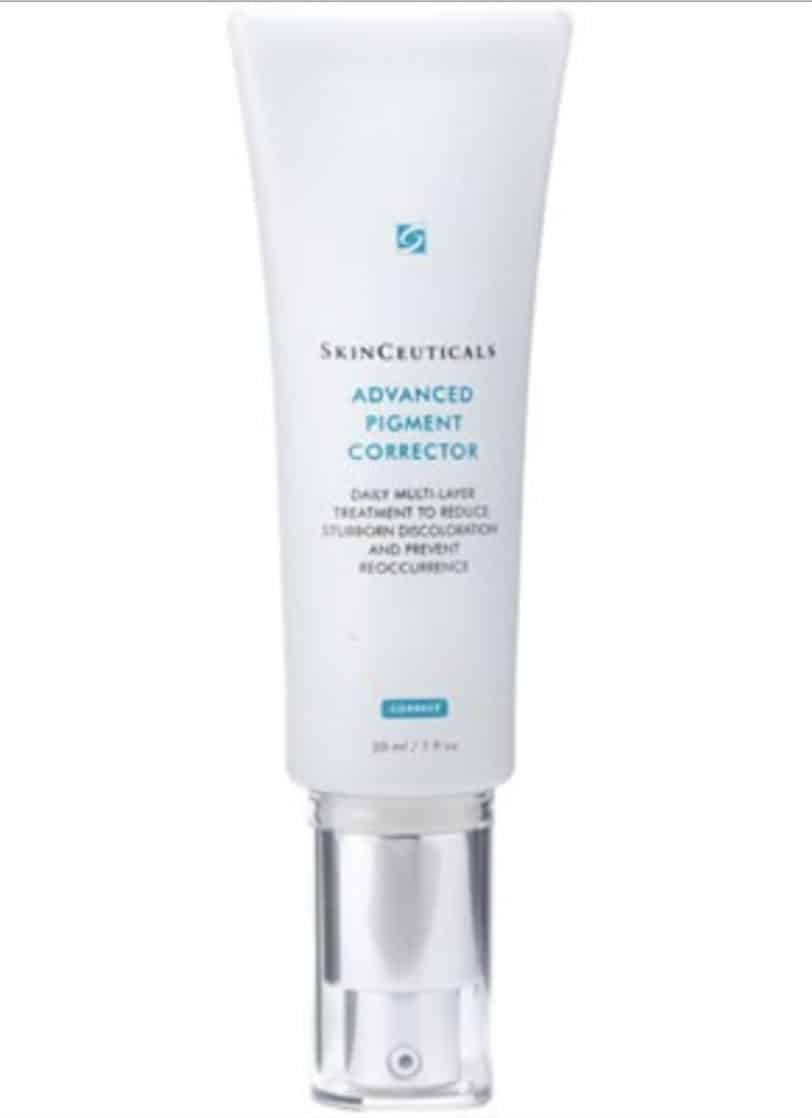 Skinceuticals Advanced Pigment Corrector, £104.00, Shop here