In need of a little guidance and inspiration? We could all do with a little push in the right direction sometimes. Luckily, we're living in an era in which there are some really eloquent and enlightened people who are helping to wake people up and shift perspectives. Get their books, listen to their podcasts, soak up their wisdom and get woke.
Here are 5 enlightened people to start paying attention to now.
Oprah Winfrey
No list of enlightened people in the world right now would be complete without Oprah. She's overcome a difficult start in life and become one of the most powerful people in the entertainment business by being balanced, clear-headed and full of loving wisdom. 
What makes her one of the enlightened people? 
Everything that comes our of Oprah's mouth is golden. She's considered, conscious and totally authentic. Name a topic and she'll drop some wisdom on it that will blow your mind. She's also an excellent curator of other enlightened people, so you can rest assured that if she is endorsing someone, they're probably worth paying attention to as well.
What's her message?
Oprah is all about taking control of your own life and living out your dreams. She coined the phrase 'living your best life'.
Where can you find her? 
She's written several great books, all of which are worth reading, and she also has a television show and podcast. If you're looking for a place to get started with Oprah, pick up The Path Made Clear. 
Best quote: "Surround yourself only with people who are going to take you higher."
Brene Brown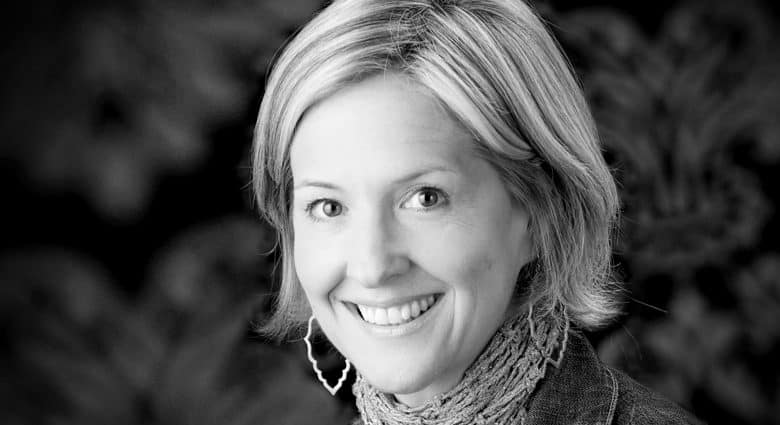 Brene shot to fame when she delivered a TED talk on vulnerability and practiced what she preached. Her talk was warm-hearted, imperfect and totally mind-blowing.
What makes her one of the enlightened people?
Brene shows people how to bring more joy into their life and has inspired thousands of people to radically change their lifestyle and work on living a more connected, authentic life.
What's her message?
Be vulnerable. Brene calls us all to courage and advises us not to pay attention to critics who would shame us and pull us down – here's looking at you social media trolls. She's all about living to our full potential and being prepared to fail and rise again. She's dedicated to helping people live whole-hearted lives and to allow their vulnerability to show to help them connect with others on a deeper level.
Where can you find her?
She became famous for her TED talk. Since then she's written several great books, the best of which is probably Daring Greatly. She also has a Netflix special which is a great place to begin.
Best Quote: "Authenticity is the daily practice of letting go of who we think we are supposed to be and embracing who we are."
Cheryl Strayed 
Cheryl Strayed is the author of Wild, which became a successful Hollywood film.
What makes her one of the enlightened people?
Wild is about Cheryl's journey from broken to healed. After her mother died when she was 22, Cheryl hit rock bottom and began abusing drugs and living in risky situations. Knowing something needed to change, she set out to walk the Pacific Crest Trail – her attempt not to find an escape from her problems, but to find a "way into my life."
What's her message? 
The stories that we tell about ourselves can define us. Sometimes, we need to change the story.
Where can you find her?
Wild is definitely worth reading as is her follow up book, Tiny Beautiful Things. You can also find her on the podcast Dear Sugars.
Best Quote: "Stop asking yourself what you want. What you desire. What interests you. Ask yourself instead: What has been give to me? What do I have to give back? Then give it."
Thich Naht Hahn 
Thich Naht is a Zen master and the man who Martin Luther King called "an apostle of peace and nonviolence."
What makes him one of the enlightened people?
Thich Naht Hahn is goals when it comes to enlightenment. He's a zen master, spiritual leader and peace activist. He's spent his whole life training and learning to be a vessel of peace.
What's his message?
Practice mindfulness and learn to live in the present moment with what is. He preaches peace, compassion and humility. At the age of 92, he is currently living out his last days at the temple where he became a monk at the age of 16.
Where can you find him?
He has written several books, the most famous of which is probably The Art of Happiness. If you enjoy Thich Naht Hahn's work, also take a look at The Power of Now by Eckhart Tolle. 
Best Quote: 
"To be beautiful means to be yourself. You don't need to be accepted by others You only need to accept yourself."
Jen Sincero
Enlightened thinking for a millennial generation. Jen Sincero has given the self-help genre a modern makeover with her bold, modern take on empowerment. 
What makes her one of the enlightened people?
Jen used to front various rock bands and lived a rock and roll lifestyle that led to her turning up in LA one rainy Valentines Day, feeling broken and depressed. She was 35 and she knew she needed to change. She began reading several self-help books, including Eckhart Tolle, but found the ideas convoluted and confusing. Never the less, she began to spot themes in the books she was reading and started to come up with her own philosophy – one that ended up changing her life and making her into a money-making badass.
What's her message?
Jen inspires people to channel their inner 'badass' and to stop doubting themselves. She's all about helping to ascend to a higher consciousness, and she's not taking any prisoners along the way.
Where can you find her?
Her best selling book You are a Badass, is the best place to start with Sincero.
Best Quote: "You are responsible for what you say and do. You are not responsible for whether or not people freak out about it."
Looking for more inspiration from enlightened people? Take a look at the work of Shonda Rhimes, Elizabeth Gilbert, Tim Ferris, Marie Forleo, Seth Godin and Danielle La Porte. All of them are offering solid, enlightening advice on ways to grow your heart, mind and soul.